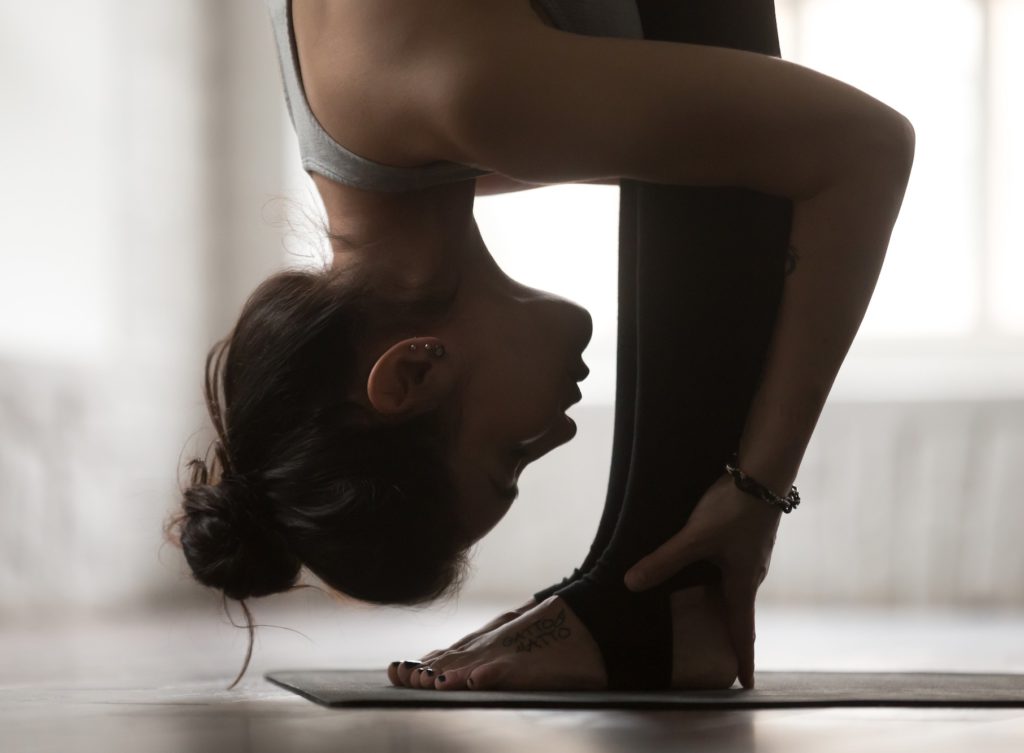 Stretching matters. And it's time to take it seriously.
It promotes flexibility, improves your range of motion, improves your mood and circulation, makes you more comfortable exercising, and so much more.
The list could go on about the many benefits of stretching, but like any other mode of exercise, proper execution is key.
Luckily, there are modern stretching machines to help you loosen up those muscles and achieve your fitness goals.
And that's exactly what the LifeSpan SP1000 Stretch Partner is designed for. It's a full-body stretching machine that aims to improve your overall flexibility.
The SP1000 focuses on all major muscle groups, from your shoulders down to your Achilles and everything in between.
For around $500, you get a solid steel frame, ergonomic seat design, and included instructional flip chart and DVD, making the Stretch Partner ideal for any age group and ability level. 
But the real question is, should you get an SP1000? 
Well, that's what we're aiming to help you answer with this review. In this article, I'll go over everything this stretching device has to offer. After reading, you'll know everything you need to in order to make the right call.
The LifeSpan Fitness SP1000 Stretch Partner
LifeSpan is a Utah-based fitness brand that's been providing a wide variety of machines and accessories for two decades. They have established themselves as one of the most reliable companies in the industry.
They sell the usual stuff, like treadmills, ellipticals, bikes, and rowers. They're also affordable, making them more appealing to the public. I particularly like their treadmills, with many of them garnering awards and recognitions. 
LifeSpan offers a great combination of style and function. They focus on crafting machines that do their job. 
If you're able to browse their catalog, you can see that their machines don't offer a lot of bells and whistles. If anything, they look pretty ordinary. But their specs make a huge difference and can compete even with the more expensive models out there.
Pros
Full-body stretching

300 lb weight capacity

Robust frame

Compact size

Portable with transport wheels

Pivoting handlebars

Safety wrist straps

18 stretches instructional placard

Stretching video DVD included

Good warranty
Cons
Stretch Type 
When looking into stretching machines, I'd like to begin by considering my goals and intentions.
Stretch trainers are not a one-size-stretch-all solution if you catch my drift. They come in different types, depending on which muscle groups they're targeting. There are full-body stretch equipment, leg, hamstring, and back/spine stretchers. 
By knowing which core muscle groups you'd like to loosen up or utilize more, you can easily narrow down your options.
The SP1000 is a full-body stretcher. It goes by default that this type is a great choice because of its versatility- there are stretches you can do with this machine to target all major muscle groups.
Full-body stretchers are also ideal for athletes, especially those whose sports need controlled movements like baseball and martial arts. For average health-conscious users like me, I'm pretty sure I can reap major flexibility benefits as well.
The SP1000 comes with LifeSpan's patented Flex-Smart™ Pivot system that's designed to make every stretching routine a breeze.
So how does it work?
The SP1000 is designed to comfortably position your body for each stretch. Which is very important, because if we're not stretching with proper body mechanics, we can end up hurting ourselves as we stretch.
Which definitely defeats the purpose of stretching in the first place.
Folks who've used the SP1000 say that the unit has greatly improved their flexibility, as well as making it easier to remember to stretch. 
I think the SP1000 would be a great device for seniors to use, mostly because it offers a very safe and comfortable way to stretch. The included stretching guide is also very helpful in showing you how to position yourself properly for each move.
Overall, the full-body type stretcher of the SP1000 makes it a nice option for most individuals. Customer reviews show positive results, giving reassurance that this machine does its job well.
Frame
The frame is important in any machine. If it's build-quality is low, you'll likely a) risk yourself to injuries, b) have ineffective stretches, c) put your money down the drain for costly maintenance and upkeeps, or d) all of the above.
Robust frames make you feel safer and more comfortable stretching. They tell you that they've got your back, no matter how much you twist and turn your body.
The SP1000 is built with a steel frame. It's a heavy machine weighing about 60 lb (heavier units are usually more stable and allow for a higher user weight capacity). 
Speaking of weight limits, the SP1000 can safely hold users up to 300 lb. At this size, many users can comfortably stretch on this machine without having to worry about unwanted moving or wobbling.
For the sake of comparison, the Precor 240i, (which is very similar to the SP1000) only comes with a max weight capacity of 250 lb. 
The overall dimensions of LifeSpan's stretcher are 49" L x 29" W x 38" H. It's compact, allowing it to fit in most home spaces.
For comparison's sake, Precor's 240i stretch trainer is longer at 52″, making it an advantage for slightly taller users.
It would be nice if the SP1000 had a foldable frame, but its transport wheels do make it easy to move around from room to room if the occasion arises.
Overall, the SP1000 scores highly with its solid frame and space-saving design.
Upholstery
When it comes to seat comfort of the SP1000, customer reviews vary. Some are unsatisfied with its 1.5″ padded thickness, while others seem ok with it.
I'm used to hearing complaints about seat discomfort in most exercise equipment, so I don't really focus a lot on these issues. It's often an initial reaction, especially when you're new to using fitness machines.
But it seems most people get used to the comfort of the seat after a few uses.
The handlebar posts have some flex in it via its Flex-Smart pivoting system. You can get a wider range of motion and prevent the machine from lifting off the ground in the front when you lean far back. 
There are kneepads and footrests for added stability and comfort.
There are safety wrist straps included too, which could help in enjoying fuller, deeper stretches and stabilizing yourself during getting on or off the seat. The straps are a nice touch for elders or those with balance issues.
Overall, the SP1000 has well-designed ergonomics and decent upholstery. Its padded seats and kneepads and pivoting handlebars to make stretching a lot more comfortable and versatile rather than doing them on mats.
Instructional Placard
The SP1000 comes with an illustrated placard to give you an easy to follow, step-by-step stretching program for each muscle group. 
The placard consists of 18 different stretches, targeting different muscles like your lower back, hamstrings, and hips, as well as the shoulders, upper back, neck, abdominals, forearms, triceps, chest, hamstrings, glutes, groin, quadriceps, thighs, calves, and Achilles.
Aside from the flip chart placed in front of you, the SP1000 also comes with a 30-minute 'Flexible for Life' stretching DVD. You can watch it while doing your stretches for a virtual guide on how you can loosen up your muscles effectively and more. 
Assembly
Like most fitness units, assembly is required for the SP1000. Luckily, it's not a taxing job to do since everything is made simpler by LifeSpan.
The package consists of all its parts, accessories, and a manual. The assembly guide is provided on the manual, with illustrations to add clarity.
It's easy to read and follow the assembly instructions. Basically, all you've got to do is just piecing the parts together and making sure that the stabilizers are attached and all screws are tightened.
You can do this by yourself and finish it in 30 minutes. But having company can speed things up and make the process more enjoyable.
Warranty
LifeSpan protects their SP1000 Stretch Partner with the following warranties:
Frame: 5 Years

Parts: 2 Years

Upholstery & Bumpers: 90 Days
The SP1000 has a solid built. Customer reviews also mentioned that they don't see the unit breaking down soon or be a regular occurrence. 
But having this amazing set of warranties is reassuring.
5 years on frame and 2 years on parts are very generous guarantee offerings at this price point. The 90 days guarantee on the upholstery is a bit short, but fairly standard for something in this price range.
Overall, I like the warranty on this machine, fair for the price.
Final Thoughts
LifeSpan's SP1000 Stretch Partner is a well-constructed device that can help making stretching more comfortable. I like the heavy-dutiness of the frame and the variety of stretches you can do on this machine is impressive.
The pivoting handlebars and seat are a nice tough too, adding even more stretching options.
Overall, if you're looking for a nice stretching device to add to your home gym, the SP1000 is a great choice.
You can obviously do all of these stretches without this device, but this machine (along with the instruction that comes with it) makes it a lot easier for people who aren't used to stretching on their own.