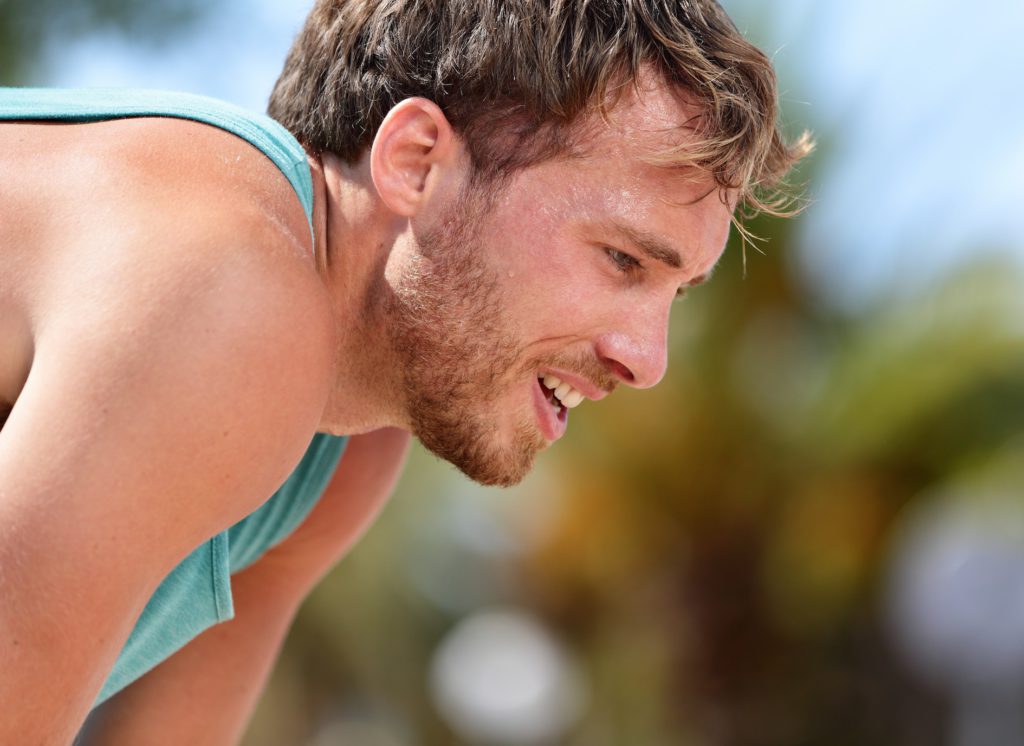 Many people have been interested in LifeSpan Fitness' Cycle Boxer because of its inventive and challenging approach to an exercise routine. 
From the name itself, this machine is a hybrid of both upright cycling and boxing (and no, I'm not joking).
It's the first and only fitness unit that combines stationary biking with boxing. It's designed for high-impact training with a durable design and interactive targeting.
The Cycle Boxer can provide a fantastic experience to those who are looking for a fun, outside of the box workout.
But is it really worth investing in? To find out you better keep reading.
This review can help you understand what the Cycle Boxer is all about- what it can offer, and how it can benefit you. Along the way, you'll also gain some tips or two when shopping for home gym units. 
Let's get rolling!
The LifeSpan Fitness Cycle Boxer
LifeSpan Fitness is a Utah-based company founded in 2001. They've been producers of high-quality machines for home gyms and commercial settings ever since. 
Unlike many other brands, LifeSpan Fitness doesn't cut corners when designing their machines. Plus, they've managed to keep their products affordable for most shoppers.
You get top-notch machines in the $500 to $2500 range. I believe their most expensive product yet is their TR8000i, a non-folding medical treadmill that's priced at around $4000.
LifeSpan Fitness has earned many awards from leading reviewers (I'm talking about as huge as the Health magazine!) often for their treadmills and cardio trainers.
However, this doesn't downplay their bikes, rowers, and ellipticals. I've done the research on some of their products and they're just as good.
What I especially like about LifeSpan Fitness is their inventive approach to fitness, like with their treadmill desks and the Cycle Boxer we're here to discuss.
The Cycle Boxer is a unique combination of boxing and cycling. It offers more upper body engagement than pretty much any other upright bike.
The multi-tasking efforts put into boxing and cycling can also be beneficial for your mental concentration.
Cycling and boxing are both great forms of exercise on their own, but when you combine them you've got all the makings for one heck of a full-body workout.
Needless to say, this machine is unique- it's ideal for people who are looking for new and different ways to get their exercise.
Pros
16 resistance levels

12 punch levels

Durable boxing panel

Punching sensors with built-in lights

Wireless heart rate monitoring

Touchscreen LCD

Bluetooth-enabled

Included chest strap heart rate monitor
Gloves included

Good warranty
Cons
Light flywheel

Weight capacity only 300 lb

Warranty could be better
Flywheel
Let's begin with flywheels as I believe that they have a lot to say about the overall performance of a stationary bike.
They're responsible for controlling the resistance and inertia of your machine. They maintain a safe operation while also giving you a fluid cycling feel.
The heavier the flywheel, the better and smoother pedaling motion you can expect. Most home machines have flywheels in the 13 to 40 lb range (and even heavier).
The Cycle Boxer comes with a 13.2 lb flywheel, which is a bit of a disappointment. This is on the low end, being something we'd expect on a very budget friendly bike.
Heavier flywheels usually have a smoother feel while providing more overall resistance. 
That said, users seem pretty pleased with the feel of the cycling portion of The Cycle Boxer- even with its light flywheel, folks agree it runs quietly and smoothly.
It comes with 16 resistance levels (and 12 punch levels) to choose from, giving you decent play with the intensity levels of your workouts. 
Resistance is good to keep your legs busy, while the punch is for your upper body training.
Having this much variety is great for intense workouts while also improving your training flexibility. You can mix and match your resistance and punch level, depending on your capacity and training needs.
You can burn calories, tone your muscles, and achieve any of your body goals with more challenging routines.
Overall, the Cycle Boxer falls short in the flywheel department, but it does come with plenty of resistance levels allowing you to adjust the intensity of your workouts.
Seat
The Cycle Boxer features a molded, contoured seat. Some people say that the seat is awkward and painful and could be better with more cushion.
Not that I'm surprised though- seats are often a problem in upright bikes.
They're often stiff with less padding. If you're new to riding indoor bike trainers, you'll probably feel uncomfortable. But after several uses, I'm pretty sure you'll get the hang of it.
But if you feel like the seat disrupts your workout focus, performance, and overall experience, you can quickly fix the issue by throwing a gel seat cushion on it.
If you don't want to spend any more dime, you can also place a folded towel on your seat, just to give it an extra cushion.
The seats kinda uncomfortable, that's forgivable because that's the norm with stationary bikes. What's important is that the seat is fully adjustable, meaning you can adjust the height as well as the horizontal placement (fore/aft position).
You can  adjust the seat between 34.25" – 42.12", with 4" fore/aft adjustment. This makes sure that anybody can find their most comfortable sitting position for a better workout experience.
One element I've liked is the lever found below the seat. It gives you convenient access to adjust the saddle height while sitting on it. I find this useful as finding the right height is cumbersome if you're standing on the side.
Exercise bikes are designed with leg length in mind, so you may get a different experience from users of different heights. There are users with especially long legs, and may even be longer than those 6-footers. 
That said, people between 5′ and 6'3″ will probably fit on this machine just fine.
The Cycle Boxer has bi-directional pedals, meaning you can cycle in forward or backward motions. 
It also comes with adjustable pedal straps for additional safety as you exercise. Your feet are sure to stay in place no matter how hard you pedal. They won't slip.
Overall, the seat of the Cycle Boxer is pretty generic and would feel more comfortable with more paddings. But its adjustable and ergonomic features are great to give you customizable and convenient workout experience.
Boxing Panel
The boxing panel is where you'll throw your punches. It's made of 5 boxing sensors with colored lights. 
Every punch level corresponds to a higher degree of difficulty. You'll be presented with lights or shapes to target, so you have to stay focused and make sure you're hitting the targets correctly.
Lights can either indicate which hand to punch or which sensor to target. The use of both lights and shapes is very intriguing, and there's certainly a lot of room to challenge your body as well as your mind as you develop your hand-eye coordination.
Faster, heavier, and more accurate blows lead to better results and more effective workouts.
Don't worry about hitting the boxing panel too much. It's made to withstand the harshest of blows and strengths.
Its punch sensors are also very stable. They can detect hard blows and light strikes. Pro boxers, newbies, and stressed-out users can really have fun with this machine without worrying about breaking it.
The data gathered will then be processed for accurate, real-time workout metrics.
Boxing gloves are included when you purchase the Cycle Boser. They're adjustable and should fit most hands with a velcro strap and elastic finger links.
They help protect your fists and leave your thumbs free to move around. You don't need to remove the gloves when holding a water bottle or checking your phone.
LifeSpan suggests you use the included gloves for optimal performance, but I don't see how wearing your own gloves could do any harm.
Overall, the boxing panel is the real star of the show on this device. The sensors work well and the use of built-in lights are great for more fun and engaging routines.
Handlebars
The Cycle Boxer has handlebars located beside the console and below the boxing panel. They're placed conveniently for support in case you want to focus on cycling or need a quick break from boxing.
The handlebars have rubberized grips for comfort, and they're non-adjustable.
Otherwise, there's nothing too remarkable going on in this department.
Frame
The Cycle Boxer is made of a black steel frame that looks durable at a glance. 
The frame of this machine is meant for upright bikes, so users sit with their torsos and spines elongated and there isn't a backrest (which is good when it comes to core activation).
This machine can accommodate users of up to 300 lb, which is average for home fitness equipment. It would've been nice to see a higher weight capacity, but most users should be able to safely use it as is. 
This machine weighs only 121 lb. It's very light and compact with the total dimensions of 43.6" L x 27" W x 63-74.5" H. 
If you're low on training space at home, the Cycle Boxer should fit perfectly at any corner. For more storage benefits, it also comes with two front-mounted transport wheels.
You can find a steel handle behind its seat which is used for lifting and/or tilting the Cycle Boxer forward to engage the wheels and roll as needed.
Features
The LifeSpan Fitness Cycle Boxer has the following features:
Touchscreen display: It's a large, colorful, and interactive touchscreen monitor that gives clear readouts for your important workout parameters. The monitor automatically loads when turning on the Cycle Boxer. You can choose your program, adjust your tempo, or monitor your progress conveniently.
Wireless heart rate monitoring: The Cycle Boxer is telemetric capable. You can monitor your pulse while you're busy cycling and boxing. This is very nice to make sure you're cardio health is in tip-top condition, especially during high-intensity sessions. The readings are displayed simultaneously on your screen. The chest strap is already included in your package, so you need not buy it separately like in most models.
Bluetooth: You can easily sync any device to transfer data or connect your chest strap to the machine.
CycleBoxer app: It's free and downloadable in Apple or GooglePlay store. Having the app lets you track your workout progress.
Unlike in all other fitness machines, the Cycle Boxer doesn't come with a lot of entertaining features, like a tablet holder or speakers. But it's understandable since you can't just "Netflix and cycle mindlessly" with it. You need to have focus on every program. 
For me, the Cycle Boxer has covered the basics for a console and other features. I like its touchscreen monitor and its telemetry capacity.
Assembly
The Cycle Boxer is pretty easy to assemble. The package comes with all the machine's parts, a manual, and a basic tool kit.
Most parts of the Cycle Boxer are already pre-assembled, you only need to add the seat, the handlebars, the console, the boxing panel, and the pedals.
It shouldn't take you longer than an hour to complete the process.
LifeSpan encourages you to have a friend nearby for assistance during assembly.
Warranty
LifeSpan Fitness protects its Cycle Boxer with the following warranty:
Frame: Lifetime

Parts: 1 year

Labor: 1 year
The lifetime frame warranty is awesome. This is what we expect to see from a fitness device in this price range.
A year on parts is a little below par for a device that costs over $2000. It's hard to compare the Cycle Boxer to other machines because it's so one of a kind, but I'd still like to see at least 3 years on the parts warranty.
A year on labor is pretty standard.
Overall, the warranty of the Cycle Boxer is ok, not great.
Final Thoughts
There's no doubt about it, the Cycle Boxer is unique. I know I've never seen anything quite like it before. I mean boxing and cycling at the same time?
Strange as it may seem, I think it's a pretty genius idea.
When it comes to the Cycle Boxer itself, I'm a little conflicted. When it comes to the bike portion, I think LifeSpan could've done a little better.
I wish they had put a heavier flywheel in the cycle and beefed up the frame a little. This would give the machine a more substantial feel and allow for a heavier max weight capacity.
The boxing panel is where this device shines. The use of light cues to indicate punch patterns is great, as is the idea to make a game out of it by keeping score.
Overall, I think the Cycle Boxer is a cool fitness machine and I'm sure there's a niche out there that would get a great benefit out of it (like the people who are itching for a new product to use because they're bored to death of treadmills and bikes).
But I doubt this is the right choice for the majority of people out there- once the novelty wears off, I could see this thing collecting a lot of dust.