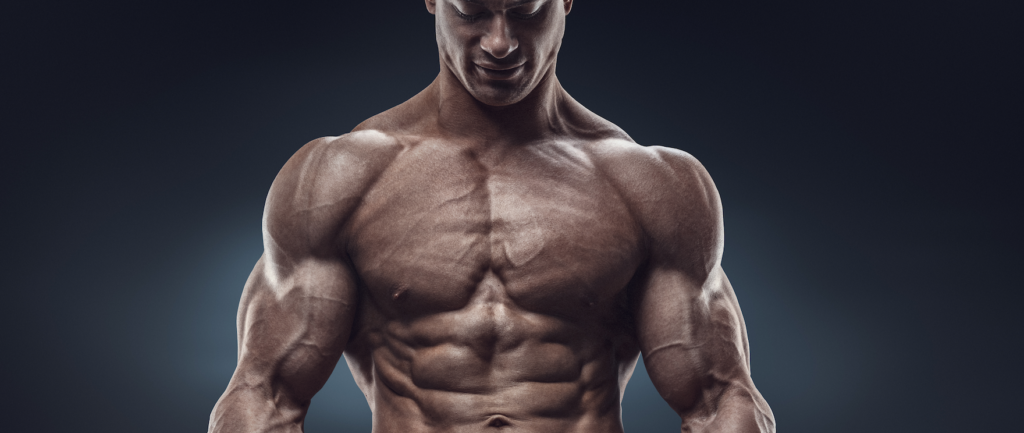 The Bullworker Steel Bow is the newest version of a classic home fitness device that has been around for nearly 60 years. With portability more in mind, the Steel Bow is a smaller, more compact version of the isometric strength training machine. For those of you who are unfamiliar with the old school Bullworker, this device might not look like much- but looks can be deceiving.
But there are a ton of portable fitness machines available to us these days. I guess with so many of us working longer days and having to travel for work, fitness brands know there's a huge need for devices that allow us to workout when we are away from home.
Can the Bullworker Steel Bow compete in a market saturated with fitness equipment? Is it a smart buy? Maybe. Keep reading to find out what the Steel Bow is all about and see if it is a good fit for your fitness needs.
What Is The Bullworker Steel Bow Anyway?
The Bullworker bows have been around since the early '60's. I had no idea what it was at the time, but I remember my parents had one in our basement when I was a kid. Me and my brothers would take turns trying to see who could push it or pull it the hardest. It was fun to play with, not to mention really difficult to compress.
Turns out they weren't designed to amuse small children. Instead, they were created by German scientists to utilize isometric exercises to improve strength and overall well-being.
The original Bullworker had two telescoping cylinders in the middle with a spring in the middle. There were grips on each end and a pair of cables connecting the two ends. You could exercise by pulling on the cables in different manners or pushing the cylinders together.
It was designed with isometrics in mind because of all the research the inventors had conducted on the subject. They were convinced isometric contractions were the safest and most effective way to gain strength. The general consensus today agrees that isometrics can be a great way to gain strength.
Just to make sure we are all on the same page, an isometric exercise is one in which there is no movement involved- you hold a position (or weight) statically for a given amount of time.
Isometrics are nice because they are generally easier on the joints, since there is no repetitive movement involved. If you have joint pain or range of motion limitations, isometrics can be a great alternative (I know we often use them in the rehab world).
Anyway, the Bullworker bows have been upgraded and improved upon over the years, but the general mechanism of operation remains the same. Bullworker still recommends isometrics with their products, but they can also be used for traditional isotonic moves.
Nowadays, Bullworker really only produces 2 bows- the Classic version and the Steel Bow. The Classic is just the upgraded version of their original product that came out so many years ago. It's the full size bow (36″) that's designed for home use and can be used to perform a variety of exercises.
The Bullworker Steel Bow
The Steel Bow is a smaller version of the Classic, designed to be more portable. Some users complain that the smaller size makes it difficult to achieve full range on certain exercises, but you have to keep in mind it's designed to be small on purpose- so you can easily throw it in a travel bag and hit the road.
When it comes to exercising on the road, I'm of the opinion anything is better than nothing. I don't expect to get the best workouts of my life when I'm traveling. The fact that I can workout on the road is a perk in itself.
I would encourage folks to use the same logic when comparing the Steel Bow to the Classic- it may not be able to provide the same workout experience, but it shouldn't be expected to.
Should we compare playing a Gameboy to the experience of playing a Wii on a 65″ television?
I get ahead of myself, let's take a look at what the Steel Bow has to offer.
Pros
Very portable- allows you to workout while traveling or at work (or anywhere else)
Well built, durable design
Provides full body strengthening workout
Designed for isometric exercises, but works with any type of exercise
Comes with exercise guide
Free carrying case included
3 different resistance springs included
Great warranty
Well priced
Cons
Some exercises difficult to do because of small size
Construction & Design
The Steel Bow utilizes the same general design of the Classic and the original Bullworker that came before it. This bow however, is only 20′ long and weighs about 4 lb. Steel cables run on either side of the center tubing and are strong enough to handle as much force as you can administer.
The handles at each end are molded for added comfort for your hands as well are the handles on each cable. One noticeable difference between the Steel Bow and the Classic- there are 3 cable handles on the Classic, only 2 on the Steel Bow. With the smaller size, there really isn't room for the third handle.
Bullworker likes to think of the Steel Bow as their dumbbell and the Classic as their barbell- I think that's a pretty accurate analogy.
This bow comes with 3 interchangeable springs, each providing a different level of resistance:
0-32 lb (white)
0-50 lb (gray)
0-80 lb (black)
There's also a little slider gauge on the tubing that measures how much force you are holding for each exercise. I remember this feature from the old one my parents had. It gives you a record to measure your progress as you get stronger- a nice touch.
Exercises
Bullworker advertises that the Steel Bow can be used to get a full body workout. Some exercises are obvious, like the isometric pec fly where you hold the bow in front of you can compress the ends. Targeting other body parts might not be quite as obvious, luckily Bullworker includes a workout guide that shows you how to hit any muscle you want.
Bicep curls can be achieved by using the handles on the cables, lat "pulldowns" by compressing the bow against your leg or the floor, shoulders by compressing the bow above your head in any number of positions…
Think about it- all exercises really involve either pushing or pulling against something. The Steel Bow is designed to be pushed and pulled against.
The Steel Bow doesn't offer as much variety as the Classic. It's smaller size does have limitations, especially with leg exercises like calf raises and deadlifts. But again, this device is designed for travel. You could easily come up with a few dozen exercises to perform on the Steel Bow, which should be more than enough for a workout on the road.
Bullworker even provides a 30-min seated workout routine. Many users rave about it and love the idea of exercising from a seated position. It comes in especially handy for users with disabilities, where performing standing exercises might not be possible.
The Steel Bow is designed with isometric exercises in mind, but you can also perform isotonic (concentric and eccentric) moves if you prefer.
With the 3 different spring resistance levels, I think the Steel Bow is adaptable to any fitness level. Using a Bullworker bow is surprisingly difficult, actually. It takes strength and control to hold the different poses. Speaking of holding, Bullworker suggests holding the isometric moves for 7 seconds. Trust me- it's easier said than done.
In terms of exercise variety, the Steel Bow has plenty to offer. Just keep in mind with the small size, you might not always be able to achieve your full range of motion.
What's Included
If you purchase the Steel Bow, you get the bow (obviously) as well as the following:
3 interchangeable springs
Instructional manual/workout guide
Carrying case
Non-slip pad (comes in handy when pushing the bow against the floor)
You basically get everything you need to start using the bow right out of the box. Speaking of which, there's no assembly necessary, it's ready to go as soon as you open it.
For the price, I think this is a pretty good package. It was nice of Bullworker to throw in the carrying case, that's something I could see other companies making you buy separately.
Warranty
The Steel Bow comes with the following warranty from Bullworker:
5 year warranty
90-day money back guarantee
For the price range, a 5 year warranty is really good for this product. A lot of products at this price point (and significantly more expensive) don't offer a warranty nearly this good. I think this speaks loudly for the Bullworker brand. And you can't beat a money back guarantee- it gives you a chance to try it out and see if you like it. If you don't like it, send it back for a refund.
Final Thoughts
Bullworker has been in the home fitness game for almost 60 years and their bows really haven't changed much in that time. I think the fact that their products are still relevant today says something for the foresight behind that initial design. I'm a big fan of the old saying- "if it's not broke, don't fix it".
The Steel Bow falls into that category.
The biggest change Bullworker made with their newest version is that they made it smaller. The Steel Bow is designed for portability and as a portable strength training device it's well equipped.
The Steel Bow is well-built, affordable, and very capable of helping you stay fit while you are away from home. I think it would be a great idea to keep one in your desk at work even- great way to get a quick workout during your lunch break.
Simply put, it's a smart buy.
Overall, I think the Steel Bow can definitely compete with all the other portable fitness gear out there. In a world obsessed with fancy gadgets and gimmicks, it's nice to come across a good ol' fashioned fitness device that has passed the test of time.