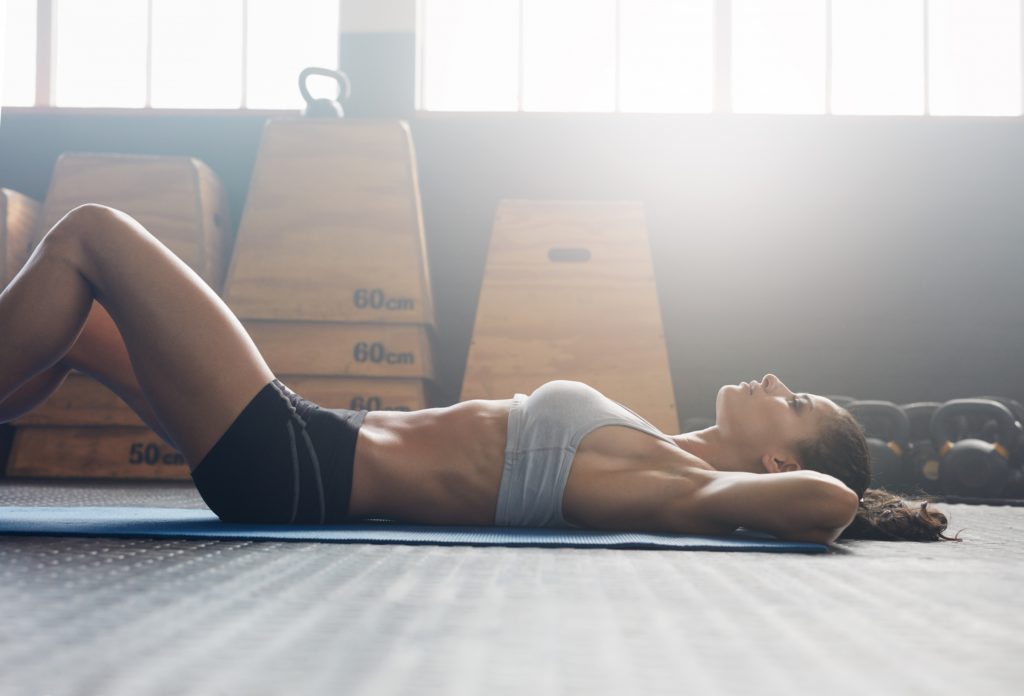 Concept2, the brand that gained fame for their world-class rowing machines, recently added a stationary bike to their lineup- the BikeErg.
Using the same high-end flywheel that's found on their rowers (and SkiErgs), Concept2 is hoping to expand their expertise to the world of cycling.
But unlike most air bikes, the BikeErg doesn't come with handles for your arms.
Instead, it's designed more like a traditional spin cycle, only instead of using a weighted flywheel, it uses a fan system.
The result is a unique fitness bike unlike anything else currently on the market.
But the real question is whether or not Concept2's BikeErg is worth investing in- and that's exactly what we're hoping to help you figure out.
In this review, we'll provide an in-depth look at everything this bike has to offer. After reading, you should have a better idea as to whether or not this is the right bike for your home gym.
The Concept2 BikeErg
As a brand, Concept2 doesn't offer that many products- instead, they've gone the route of mastering just a couple of fitness machines.
The phrase "quality over quantity" comes to mind.
Concept2 becan in the '70s when 2 Olympic rowers started designing their own oars. The oars took off, becoming the oar of choice for most Olympic level rowers today.
A few years later the came out with their first rowing machine and the rest is history. Concept2 rowers have become the best selling rowing machines in the world, as well as the off water training choice of Olympians.
The company has come out with a few different models over the years (the Model E gets my vote for the best air rower on the planet) but they all come with the same fan based flywheel.
More recently, Concept2 has added the SkiErg to their lineup. The SkiErg is basically a vertical rower, using the same flywheel but instead of sitting and rowing, you're standing and mimicking the motion required during cross country skiing.
It doesn't take long for the workouts to get really intense on this machine, making it a favorite for Cross Fitters around the world.
Finally, there's the BikeErg, Concept2's latest addition to their fitness lineup. As you can probably guess, they've taken the same flywheel system found on all their other machines and made an exercise bike around it.
Makes sense to me, after all, if it's not broken, why fix it?
Their flywheels are awesome and everyone who uses one seems to love it, so why not progress into cycling?. But before we write the BikeErg off as an instant success, let's dig a little deeper.
Pros
Air resistance system
Belt drive
Damper with 10 settings
Easily adjustable seat
Fully adjustable, multi-grip handlebars
Lightweight frame
Sophisticated PM5 console
Bluetooth and ANT+ compatible
300 lb weight capacity
Cons
Flywheel
Even though the BikeErg isn't exactly a traditional spin cycle, I think it most closely resembles this type of exercise bike, so I'm gonna organize my review as if it is one.
And when it comes to spin cycles, I like to start with a discussion on the flywheel.
I mentioned earlier that traditional spin cycles usually use weighted flywheels, with the general idea being that heavier is better because the more weight you have, the more momentum you build, making for a smoother ride.
Well, the BikeErg doesn't use a weighted flywheel- it uses a fan system.
Fan systems use fan blades and air to create your resistance and they have some very specific benefits over other types of resistance.
For one, with air, the faster you pedal, the more resistance you feel.
This is why a lot of serious rowers prefer air (or water) resistance because they do a good job of mimicking the feel of rowing on water.
The harder you pull the oars, the more resistance you're gonna feel.
The second biggest benefit is that there's technically no limit to the amount of resistance you can get from one of these systems. Again, the harder you pull, the more resistance you get.
Some people don't like the noise that comes with fan machines- personally, I don't mind it. Especially if you're rowing, it kind of mimics the sound of the water.
But fan flywheels like the one found on the BikeErg are noisier than other resistance systems, so definitely something to keep in mind if you think you'll be exercising while other family members are trying to sleep.
Although this bike uses a belt drive (instead of a chain), so at least you don't have to hear the chain during use (belts are also less maintenance)
The fan system used on the BikeErg is the exact same one they use on their rowers and their SkiErg, meaning it's been time tested and proven to be effective.
Even though pedaling faster will give you more resistance, you can also adjust the feel of your ride by using the damper on the flywheel.
The damper controls how much air enters the fan, with more air equating to more resistance.
There are 10 damper settings, with setting 10 allowing in the most air and being the most difficult.
I'm not an experienced rower, but I've read discussions from experience rowers and their take on damper settings and they always say that increasing the damper setting isn't exactly the same thing as "adding resistance".
Instead, they equate increasing the air intake to adding more weight to the boat- the heavier the boat, the harder it's going to be row.
How this differs from good ol' fashioned increasing the resistance, I couldn't exactly tell ya- it's all about the feel.
Concept2 likes to think of the damper settings on their flywheel as the gears of a road bike- increasing the damper setting is like shifting into a harder gear.
So, if you want more resistance, you can pedal faster (increase cadence) or adjust the damper setting. Doing both will significantly increase the difficulty level.
Adjusting the damper is done so by shifting a lever on the flywheel. It can be reached easily enough while you're riding, but it would be nice if you could adjust the damper from a gear shift on the handlebars.
The flywheel on this bike also has a clutch function, meaning that the flywheel will continue to spin if you stop pedaling, similar to how road bikes work.
Overall, the flywheel on the BikeErg is high-end and time tested to be effective. It's capable of providing as much resistance as you want and the damper settings allow you to adjust the "feel" of your ride.
Seat
The BikeErg uses a standard road seat. This gives it a similar feel to riding a bike outside, but also means it could be a little uncomfortable for inexperienced riders.
If you ask me, all bike seats are uncomfortable until you get used to them, so we can't hold this against the BikeErg.
But, since this bike uses a standard seat, it means you can easily swap it out for any other upgraded seat you prefer (if you already have a seat you love, you can easily attach it to the BikeErg).
You could also easily throw on a gel seat cushion, which works wonders.
It's easy to adjust the height of the seat using the lever, but there isn't a readily accessible way to adjust the fore/aft position.
That said, you'll notice the seat post is angled slightly- this means when you raise the height of the seat, you're actually bringing it a little farther away (and vice versa when you lower the seat).
Most users should be able to find a comfortable seat position without the fore/aft adjustment, but it would be nice to have a fully adjustable seat just in case.
Concept2 reports that further fore/aft adjustments can be made with a wrench, but this isn't something you could easily do while riding.
Overall, it's nice that the BikeErg uses a standard bike seat because it gives you the option to easily swap seats if you prefer, but it would be nice if the seat allowed easier fore/aft adjustments.
Handlebars
I don't think the lack of fore/aft adjustments on the seat is that big a deal though because the handlebars are fully adjustable. This means you can adjust the height and horizontal position of the handlebars quite easily.
You get 10 in of height adjustability and 7 in of horizontally adjustability, which makes for a ton of customization options.
The handles are multi-grip, allowing 3 different grip options during your rides.
Frame
At first glance, the BikeErg looks a little longer than your standard spin cycle. When I compared dimensions, I saw that the BikeErg is significantly longer than most with a length of 48″.
This gives this bike a shape that more closely resembles a road bike.
This isn't necessarily a good thing or a bad thing, but something to consider if your workout space is limited.
The frame on this bike is made mostly out of aluminum, which makes it a lot lighter than it looks. With a weight of only 68 lb fully assembled, the BikeErg is half the weight of many spin bikes (Sole's SB900 weighs 160 lb).
This makes it really easy to move this bike around.
Just because this bike is lightweight doesn't mean it's flimsy though- the BikeErg can safely hold users weighing up to 300 lb. This is pretty standard for home exercise bikes, but definitely high enough for the majority of riders out there.
The frame is finished with a black powder coating, which looks nice but also helps protect it from scratches.
Overall, the frame on this bike is lightweight and durable, making it easy to transport if necessary.
Pedals
Exercise bikes usually come with pedals that are designed for sneakers (cages) or cleats. Others come with pedals that are compatible with both.
The BikeErg comes with pedals designed for use with sneakers (although there aren't any cages, which looks better if you ask me).
The pedals can easily be swapped out as well with Shimano clipless ones if you prefer to use cleats.
Overall, nothing to interesting going on in the pedal department. If you don't want to have to worry about purchasing cleats, you'll appreciate that you don't have to (but if you already have some, feel free to swap em out).
Console
Concept2 made a great choice when they decided to put their famous PM5 monitor on this bike. The PM5 is one of the most advanced rowing machine monitors out there and definitely sets their rowers apart from the rest.
Well, they programmed the same monitor to apply to cycling.
The PM5 console is large and easy to read during use. It displays all the cycle metrics you'd want, including cadence, pace, watts, and calories.
There are several workouts to choose from as well as a just ride option.
The PM5 is bluetooth and ANT+ compatible, making it easy to sync up with most heart rate monitors and fitness apps. Concept2 has their own fitness app (Concept2 ErgData) as well, allowing you to track and share fitness data.
Overall, the PM5 is more sophisticated than most consoles, especially considering most air bikes come with limited displays.
Warranty
The Concept2 BikeErg comes with the following warranty:
5 year frame
2 year parts
30 day money back guarantee
I'm a little disappointed with this bike's warranty. Five years is a bit short on the frame- I'd expect to see a lifetime guarantee on a bike of this caliber.
Two years on parts is ok, but again, not great. Most quality exercise bikes come with parts guarantees in the 2-5 years range, so the BikeErg falls on the shorter side.
A 30-day money back guarantee is pretty sweet though. If you're not happy with your purchase (for any reason), you can get a full refund during the first 30 days (you pay for shipping).
Overall, the warranty could be longer, but this is the same warranty they offer for their famous rowers and those things never breakdown.
Final Thoughts
Concept2's BikeErg is a unique product. The idea of combining an air bike with a spin cycle is intriguing, especially when it's coming from the maker of some of the best rowing machines in the world.
The lack of handles turns this air bike into more of a spin cycle, which is great if that's what you're looking for.
I like that Concept2 used the same flywheel they always use and that they use a belt drive instead of a chain. I also like the lightweight aluminum frame and the PM5 is always a crowd pleaser.
My biggest complaint would be in the warranty department- it could be longer.
But all of Concept2's products come with the same warranties and they're all incredibly durable, so I doubt this is anything we should worry about.
If you've used air bikes in the past, I think the BikeErg could be a great addition to your home gym, especially if you're a cyclist.
If you've never used an air bike before, it might be a good idea to try one out first to make sure you like it- some people prefer the constant resistance that comes from a traditional exercise bike.
Overall though, I think the BikeErg is a very well made cycle that's capable of providing a great workout. I mean this is Concept2 we're talking about here. Recommended.