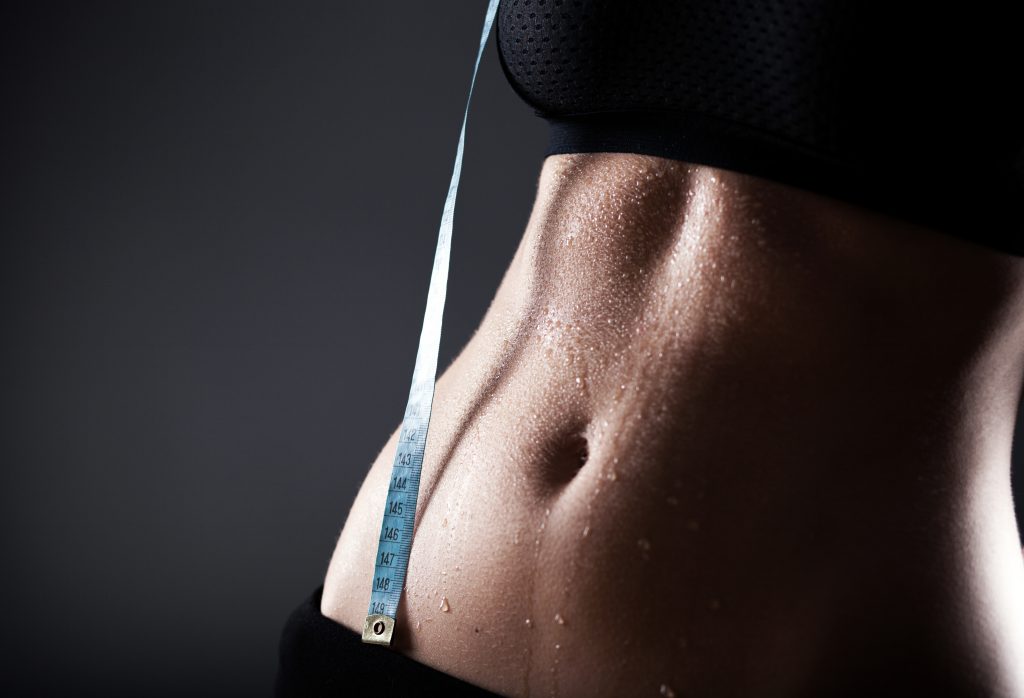 I'm a little embarrassed that it took me this long to find the Concept2 Skierg. I must admit I was unaware of this piece of equipment until I accidentally came across it online a few weeks ago.
I was instantly intrigued. What is the Concept2 Skierg? Well, the short answer is that it's a Nordic ski trainer designed for home use. It just so happens to be manufactured by the biggest name in indoor rowing. For the longer answer you'll have to keep reading.
What Is The Concept2 Skierg?
If the "Concept2" part of the name sounds familiar to you, that's because it's the same company that brings us the most popular rowing machines on the planet. The Concept2 Model D has become the rower of choice for Olympic athletes around the world. It's renowned for it's durability.
Turns out Concept2 used the same resistance system and monitor for their Skierg.
Concept2 has been around since the '70s when they started producing high-end rowing oars. The company was started by 2 Olympic rowers and it's evident that rowing has always been a passion for the company.
In the fitness world it's rare for there to be a consensus regarding what the best piece of equipment is for any given category. However, when it comes to rowing machines,  everyone agrees- Concept2 rowers are the gold standard.
We know the company, but few of us are familiar with skiergs. A skierg is short for "ski ergometer". An ergometer is just a fancy term for a machine that measures work done during exercise.
By that definition, pretty much any piece of fitness equipment these days could call themselves an ergometer. Most don't. Although rowing machines often use the term.
You may see a "rowing ergometer" advertised. Again, just a fancy word for exercise equipment.
In the therapy world, we see the term used a lot with upper body ergometers (or UBE's)- these are just arm bikes. You may also see "cycle ergometers" which are just exercise bikes.
So the skierg is shorthand for a skiing exercise machine. You may be picturing the old school Nordic Track Pro Skiers- you know, the wooden machines that imitated cross-country skiing? Those things were great and lasted forever. But no, the Concept2 Skierg is a little different.
This machine only consists of the arm component of skiing. There are no leg attachments. You basically have 2 handles that can be pulled together or in an alternating fashion (classic cross-country skiing style) to mimic the poling portion of skiing.
This can obviously provide a great upper body workout, but if you use proper form you will get a heck of a core workout too.
Looking at it above, it kinda looks like a model D rower set up vertically with different handles. Actually, I guess that's exactly what it is. Let's take a closer look.
Flywheel
I mentioned above that the Concept2 Skierg uses the exact same wind resistance system as their acclaimed rowing machines. If you're not familiar with their rowers, you should know that they are air or wind resistance flywheels. This mechanism consists of a fan (or blade) that spins when you pull the handles. The air the fan hits as it spins provides the resistance.
This is a genius system because it gives you unlimited resistance. The harder you pull, the faster the fans spin against that air and the more resistance you feel. There is no setting resistance levels. If you want more resistance you simply pull harder.
This system does have a damper that will change the feel of the motion. Adjusting the spiral damper will increase or decrease the amount of airflow to the fan, thus increasing or decreasing the initial resistance felt. This allows you to play with the overall feel during exercise.
Performance Monitor 5
Concept2 included their most advanced monitor to date on their skierg, the Performance Monitor 5 (PM5). It's also the same monitor used on their newer indoor rowers. It's basically a computer sitting on your fitness machine. It not only tracks all the metrics you would expect (calories, time, distance, pace, etc), but it also includes:
5 preset workouts
A customizable workout
Workout games
Automatically turns on when you start
Ability to store data with USB drive
The PM5 is compatible with heart rate monitors using both ANT+ and Bluetooth technologies. If you have a compatible heart rate monitor, your heart rate will be displayed on the monitor while you workout. This is a pretty awesome feature to make sure you are working hard enough to reach your goals. You may be amazed how high your heart gets while using this machine.
The Concept2 rowers are considered the gold standard for rowing machines and the PM5 is equally deemed the gold standard for fitness monitors. No one complains about the PM5 because it truly is a great monitor. It's a gym quality monitor.
Ergonomic Handles
The Concept2 Skierg comes with ergonomic, strapless handles that are comfortable to use. They are designed to stay dry, so during those tough workouts you won't lose your grip when you hands start sweating. One size fits all so there's no need for any adjusting.
Assembly
Assembly of the Concept2 Skierg is pretty straightforward. Most users can assemble themselves within 30-60 minutes. The instructions are pretty easy to follow. Users do recommend using your own wrenches and socket wrench instead of the included tool for added efficiency.
The Concept2 Skierg is designed to be mounted directly to a wall and it comes with all the hardware to do just this. If you don't want to mount it permanently to one of your walls, you can purchase the Skierg floor stand for about $200. One benefit of using the stand (except for the fact you don't have to mount it to a wall) is that it basically has a built in mat to protect your floor from sweat.
Warranty
This machine is covered by a 5-year warranty on the frame and a 2-year warranty on moving parts and monitor. This is pretty decent and I believe it is the same warranty they offer on the Model D rower. These products are known for their durability so mechanical failure is rare.
Click here to see the Concept2 Skierg in action.
Who Should Use The Skierg?
One might think this type of fitness machine should be reserved for the elite skiers out there. But the truth is, anyone could benefit from working out with the skierg.
It provides a different type of cardio workout than most of us are used to. I say this because pretty much all cardio machines are leg dominant. Think about it. Treadmills, exercise bikes, ellipticals, steppers- all dominantly leg exercises.
This makes pretty good sense because our leg muscles are bigger than our arm muscles. When these big muscles work, they burn more calories and our heart rate goes up.
For this reason, it makes sense that cardio machines would concentrate on the legs. But it's nice having the option to do upper body cardio.
If you are looking for an alternative form of exercise, the Skierg is a nice choice. This machine is upper body dominant. It will hit all the major muscles of your arms (as well as core) during use.
Your core muscles will have to stabilize your body while your arms are moving against that resistance. This actually turns out to be a great way to work your core muscles (and burn a bunch of calories too).
Of course elite and recreational skiers should definitely consider the Concept2 Skierg if they are interested in training off season or indoors. This machine will help improve endurance and improve power with your poling. But all of the rest of us could benefit from using it as well.
Thinking outside of the box, I would think swimmers would also benefit from this type of training. The range of motion incorporated with the Skierg is great for increasing lat strength and power.
Swimmers rely heavily on strong lats for pretty much every stroke. Elite and recreational swimmers alike would benefit from this type of cross-training when not in the pool.
I don't think I mentioned it earlier, but another great thing about the Skierg is that it is very customizable. You can workout on this machine from a seated position as well.
Folks that are in a wheelchair could easily exercise from their chair. People who simply have achy knees or hips could also sit and get a great workout on this machine.
So, long story short, anyone would benefit from using this fitness machine. The Skierg offers a great workout that can be done sitting or standing… or while lunging or squatting… or while standing on one leg.
The possibilities are endless. Actually, writing this makes me think the Skierg would fit in wonderfully in the rehab setting.
I also wanted to mention that the Crossfit folks have been using skiergs in their workouts for a while now. Last year I was watching one of the big Crossfit competitions and one of the stations included having to "ski" a certain distance on the skierg. I didn't really know what type of machine they were using at the time, but looking back it was definitely a skierg.
You know it's a great workout when the Crossfit athletes are doing it. Those people are in amazing shape.
Final Thoughts
What is the Concept2 Skierg? Answer: a great alternative to the standard cardio machines we all know. This is another high-end fitness machine developed by the same folks that brought us the most popular rowing machines on the planet.
This machine is designed to hold up against the strongest athletes in the world as well as the weekend warriors looking to g.
I realized I didn't include a "cons" section when describing the Concept2 Skierg. Well, honestly, it's not easy to find anything wrong with this product.
The biggest complaints users had was with parts not working correctly at delivery or with early malfunctioning. Both are rare however and both would be covered under the warranty.
The Concept2 Skierg is rocking a 4.6/5 average user rating on Amazon and 81% of those reviews gave it 5 stars. These are impressive numbers. This shows us how happy people are with this product.
Overall, the Skierg is a nice choice for anyone looking for a different exercise experience. Whether you're trying to shake up your exercise routine a little or are training off-season for cross-country skiing, the Concept2 Skierg is a great option.
It's built solid to handle any intensity you can throw at it. Just remember, the harder you pull, the more resistance you are going to feel!
Just remember to pace yourself, this machine will work you.