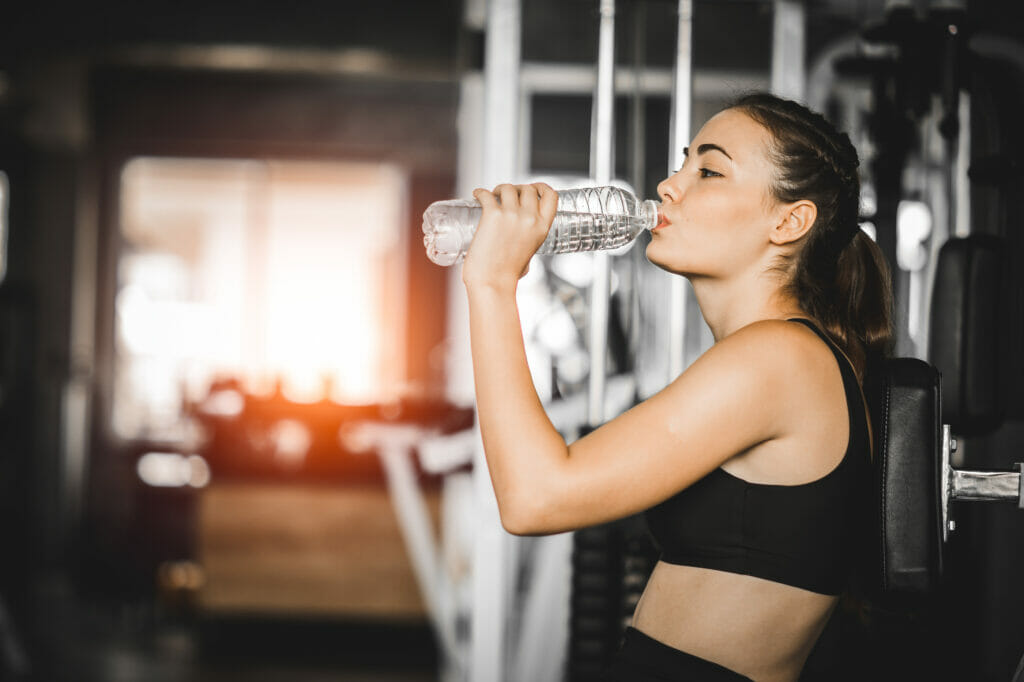 Body-Solid is one of the premiere brands when it comes to all-in-one home gym systems and the G5S is one of their highest-end models to date.
Which is saying a lot, considering this is Body-Solid we're talking about here.
This home gym comes with a 210 lb stack, 6 workout stations (including the popular perfect pec), and a heavy-duty feel that's often missing from similar machines.
It' also backed by Body-Solid's famous lifetime warranty on everything.
Overall, if you're looking one of the best home gyms in its category, the G5S is a great choice. But before you decide, you have to do your homework- you know, check p's and q's, cross your t's, dot i's and so forth.
Well, that's what I'm here to help with.
In this review, I'll go over all the key specs and features the G5S has to offer, including what you should look for in a home gym to begin with.
After reading, you'll be well equipped to decide for yourself whether or not this is the right home gym machine for your home gym.
The Body-Solid G5S Home Gym
There's a lot of competition when it comes to home gyms these days. Between the Total Gyms, the Bowflex's, and all the streaming workout services out there, we really have a lot of options to choose from.
But when it comes to weight stack home gyms, Body-Solid is still on of the best in the biz.
I like Body-Solid because they make heavy-duty machines that work the way they're supposed to and then back them with the best warranties around.
I mean really, what more could you ask for?
They've got a generous lineup of home gyms to choose from too. They've got everything from single stack and dual stack machines to free weight machines.
Plus all kinds of power racks, rigs, and pretty much any other kind of weight training equipment you can think of.
The G5S is one of their most feature rich, single stack machines intended for home use. It comes with an MSRP of about $4000, but you can find it on sale for around $3000 on sites like Fitness Factory.
Pros
Heavy-duty frame
210 lb stack (upgradable to 260 lb)
6 workout stations
Includes pec fly station
Compatible with leg press and/or hip abduction/adduction attachments
Safe, comfortable to use
4 accessories included
Amazing warranty
Cons
Challenging assembly (professional assembly recommended)
Frame
One of the key features of any elite home gym is a heavy-duty frame that feels stable during workouts.
More affordable gyms usually come with lighter weight frames and components, which don't feel anything like the commercial experience we're all looking for.
It can be hard to tell how "heavy-duty" a gym is without trying it out first.
It's true, that's still the best way, but since most of us are doing our shopping online these days, it can be hard to track one down in a store to take for a test spin.
The next best thing is to look at 2 key specs- the assembled weight and the weight capacity.
Seeing a heavy assembled weight is a great sign because heavier machines are going to feel more stable- they aren't going to feel as wobbly or light duty as gyms that weigh less.
With this in mind, the G5S comes with an assembled weight of 511 lb, which is massive for a single stack gym.
For the sake of comparison, this is about 60-70 lb heavier than most other respectable 210 lb stack gyms.
Keep in mind 210 lb of that is from the weight stack alone, but that sill leaves well over 300 lb of frame and components.
The main frame of the G5S is constructed out of 2″ x 3″, 11-gauge steel, which adds to the strength and bulkiness (which I mean in a good way here) of this gym.
And remember that when it comes to steel, having a lower gauge is better (refers to thicker steel).
So the 11-gauge frame on the G5S would be thicker than the 12-gauge steel found on a lot of other home gyms.
Body-Solid doesn't offer a max weight capacity for using this gym, although it's safe to bet it's around 300 lb or so, considering that's the limit most similar gyms have.
This gym comes with the following dimensions fully assembled: 81″ x 55″ x 84″ (L x W x H).
Keep in mind you have to leave some room to actually move around and use it though. Body-Solid suggests a total floor space of 10′ x 6′ to comfortably use, although you could probably get away with a little less than that.
Overall, the G5S scores very highly with it's heavy-duty frame.
Stations
When talking weight stack home gyms, you'll read about which "stations" the gym comes with- these are simply the different workout areas.
Most home gyms will come with at least 3 pulley systems – upper, middle, and lower.
These allow you to perform all the classic moves you'd expect when paired with lat pulldown bars, chest press bars, leg developers, and whatnot.
The Body-Solid G5S comes with the following workout stations:
Chest press- here you have an adjustable angle press bar that can be used for chest press, incline presses of varying angles, as well as shoulder presses. You can also turn around, put your chest against the back support, and perform rows. The different hand grip options offer a nice variety for targeting specific muscles too.
High pulley- here you've got your lat pulldown bar, but you could also use it for tricep extensions or anything else you'd want to do from a high pulley position.
Perfect Pec- great name. This is your pec fly station that could also be used for rear delt flys.
Mid pulley- this station is located right behind the seat and can be used for ab crunches, tricep extensions, rows, etc.
Leg developer- this is a common attachment found on most gyms. It's used for performing leg extensions and ham curls.
Low pulley- this bottom pulley is a convenient station that can be used for performing seated rows, but also moves like bicep curls, upright rows, and hip strengthening exercises using an ankle cuff.
Resistance
The G5S is a single stack home gym, meaning it comes with only 1 stack of weights. This is opposed to a dual stack gym, that comes with 2 separate weight stacks.
This gym comes standard with a 210 lb stack, which is higher than a lot of other gyms that only come with a 160 lb stack (and there are plenty of gyms that even come with less than that).
And to make things better, the G5S is upgradable up to 260 lb for additional cost.
This makes the G5S a smart option for folks looking for a gym that can provide more resistance.
Speaking of resistance, keep in mind that most of these weight stack gyms use a 2:1 pulley ratio, meaning that the resistance you feel is actually half of what is actually selected on the stack.
A nice thing about the G5S is that you don't have to mess with changing pulleys or connecting cables- with the 3 pulley system, each station is ready to go without any adjusting.
This means you can switch between exercises as fast as you like, cutting down on rest time between moves (which keeps that heart rate elevated higher, turning your resistance training into a cardio workout too).
Accessories
Body-Solid includes the following accessories with purchase of the G5S:
Lat pulldown bar
Straight bar
Ab/triceps strap
Ankle cuff
These are all the standard accessories you'd expect to come with a home gym machine like this, nothing too mind-blowing here.
Body-Solid also includes a workout DVD and an exercise chart to make sure you know how everything on this gym works- a nice feature, but does anyone actually use DVDs anymore?
I forgot to mention this earlier, but the G5S is also compatible with additional stations that can be purchased separately.
These include a leg press station and a hip abduction/adduction station, which allow you to really progress your leg workouts in the future if you so choose.
Assembly
Simply put- this is not a home gym most folks are going to want to try and assemble themselves.
Professional assembly is strongly recommended!
Yeah, the G5S will be difficult to assemble. Take a look at their assembly manual and you'll see why. To say that the assembly process is involved would be a gross understatement.
Not only are there tons of small parts and components to attach, but you also have to deal with connecting all the cables and snaking through the pulleys correctly.
Oh yeah, and there's also the fact that this thing weighs over 500 lb, remember that?
If you choose to purchase this gym, please do yourself a favor and pay whatever the professional assembly cost is. I assure you, however expensive it may be, it's worth it.
If you do decide to attempt self-assembly, at least make sure you've got a few people around to help with the process.
Warranty
Body-Solid backs their G5S Home Gym with the following residential warranty:
Lifetime frame and welds
Lifetime pulleys and hardware
Lifetime wear items (cables, upholstery, grips)
Yup, that's a lifetime guarantee on everything, not bad huh?
In all seriousness, that's as good as it gets- I have nothing to complain about here.
Seeing a warranty this impressive gives us a good idea as to how well-built the G5S really is.
Body-Solid actually offers a light commercial warranty on this gym too:
Lifetime frame and welds
3 year hardware
1 year wear items
Overall, this is an amazing warranty (I love it when manufacturers have confidence in their products).
Final Thoughts
Alrighty, that's about all she wrote for the Body-Solid G5S.
Honestly, there's not much to complain about here- this is a heavy-duty, commercial-grade home gym from top to bottom.
When it comes to the stations, the G5S comes with everything you'd want, plus the pec fly arms that many gyms can't offer.
And with the option to add a leg press station and upgrade the weight stack by an additional 50 lb, this is a gym that can grow with you over time.
And I know I just finished gushing over that warranty, but I'll say it one more time- that warranty is awesome.
If I had to complain about something, I guess I would say this gym is priced a little high for most homes, but considering what you're getting here, I actually think it's priced pretty fairly.
Especially the sales price on Fitness Factory.
All things considered, I think the G5S is one of the best single stack home gyms on the market. Highly recommended.