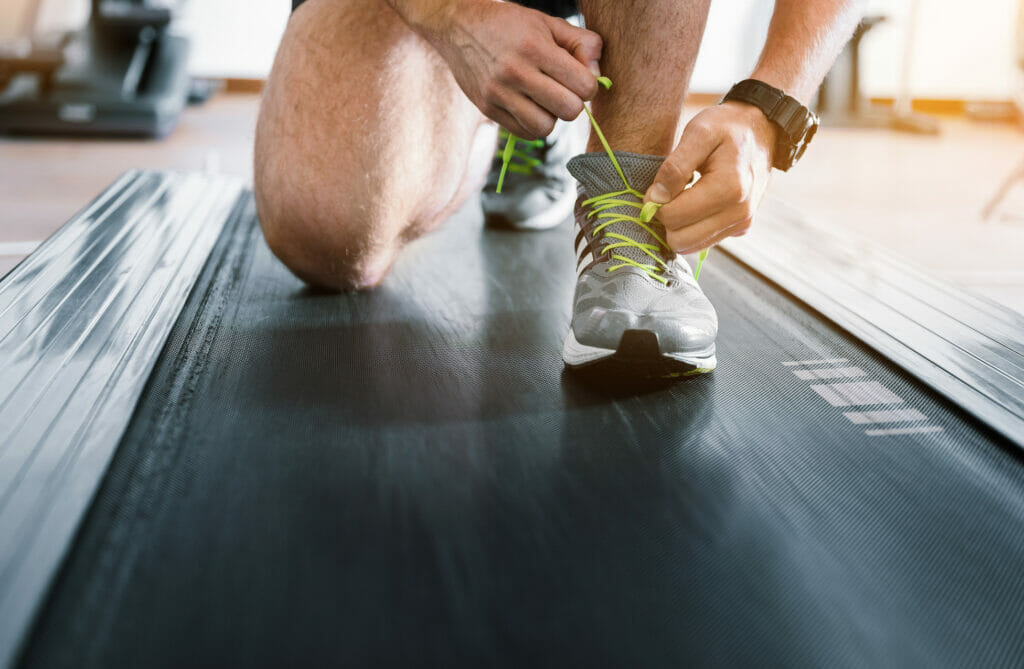 The TR200 is one of XTERRA Fitness's smallest, most affordable treadmills to date. This lightweight model doesn't take up much floor space, is lightweight, and even folds for storage when not in use.
And given the roughly $500 price tag, it comes with a few pleasant surprises, like a 2.25 CHP motor, 12 preset workout programs, and a lifetime frame warranty.
In other words, if you're looking for a simple treadmill that'll take it easy on your budget, XTERRA's TR200 is a pretty solid option.
But is it the right treadmill for you?
Well, that's what this review is here to help you decide.
In this article, I'll go over everything the TR200 has to offer- we're talking specs, features, and everything else in-between.
After reading, you should have a better idea as to whether or not this treadmill is worth investing in.
The XTERRA TR200 Treadmill [A Review]
XTERRA Fitness specializes in budget-friendly equipment. They remind me a little of another popular budget brand you might've heard of: Sunny Health & Fitness (SHF).
I'm a big fan of SHF because I think their products are better than most in their price range, but I think XTERRA has 'em beat.
The biggest difference I notice between XTERRA and other budget brands like SHF is in the warranty department- XTERRA offers some of the best warranties I've ever seen.
I mentioned the lifetime frame warranty in the intro above. I mean that's pretty much unheard of on a $500 treadmill.
XTERRA does a nice job when it comes to their workout selections too- a lot of their treadmills come with plenty of workouts to choose from.
This brand offers a ton of models to choose from too and they all fall in the $1000 or less price range.
The TR200 is one of their most affordable models, with only the TR150 costing less.
Pros
16″ x 50″ running surface
2.25 HP motor
Top speed of 10 mph
3 levels of manual incline
12 built-in workout programs
5.5″ backlit LCD monitor
Folding frame
Easy assembly
Quick touch speed buttons
Great warranty for the price
Cons
No bluetooth
No cooling fan
Running Surface
One of the most notable features of a budget-friendly treadmill is the small running surface. There's really no getting around this because, after all, there are reasons budget treadmills are budget in the first place.
And a smaller running surface is one of these reasons.
I say this because I think it's important to have realistic expectations when discussing these affordable treadmills. A treadmill in this price range is expected to be smaller than the higher-end, more expensive models.
But I may be getting a little ahead of myself.
Just to make sure we're all talking about the same thing here, I want to point out that the running surface is referring to the amount of belt space you have available to you during your workouts.
You'll see this spec written out as a measurement, usually in the format of "width x length" (measured in inches).
Most higher-end home treadmills will come with a running surface of 20″ x 60″ or larger- this is a great size because pretty much any user can comfortably use it without running out of room (literally).
With this in mind, consider that the TR200 comes with a running surface of 16″ x 50″.
This is significantly smaller, but like I mentioned above, this is a budget treadmill.
With a 16″ x 50″ running surface, the TR200 isn't going to feel like the treadmills you've used in the past at club gyms- gonna feel much smaller.
At this size, this treadmill is going to be best suited for walking or light jogging. Shorter folks might be able to stretch out a little while running, but taller folks likely will not.
So, small running surface, but to be honest, in this price range you'll see smaller. I've seen treadmills with running surfaces in the 14″ x 46″ range, which is tiny if you ask me.
So if we're comparing apples to apples here, the TR200 actually measures up pretty well in this department.
I also want to point out that this treadmill comes with a 250 lb weight limit. This is lower than the 300 lb weight limit I like to see, but again, for the price range, not unexpected.
This treadmill is obviously designed for smaller individuals. But as long as you fit within these limits, you should be fine.
Motor
Budget treadmills come with smaller running surfaces, this is a given. But they also come with weaker motors. Again- these treadmills cost less for good reason.
Most home treadmills come with DC motors that are packing somewhere between 2.0 and 4.0 CHP.
Having more horsepower is beneficial because it means the motor won't have to work quite as hard to produce the same output (meaning a 3.0 CHP motor shouldn't have to work as hard as a 2.0 CHP motor to maintain a 6.0 mph speed).
This usually means the stronger motors can run a little more smoothly and quietly. And since the stronger motor isn't working as hard, it means it should last longer too.
The XTERRA TR200 comes with a 2.25 CHP motor.
This is near the bottom of our expected range when considering all home treadmills, but it's pretty par for the course when looking at treadmills in this price range.
Most $500 treadmills come with motors between 2.0-2.5 CHP. With this in mind, the TR200 falls right in the middle.
This treadmill can reach a top speed of 10 mph however, which is pretty good compared to a lot of other similarly priced machines  that top out at 7-8 mph.
The TR200 also has 3 levels of manually adjustable incline. Notice I said manual incline there.
You're not gonna find power adjustable incline on a machine this affordable, just ain't gonna happen. And honestly, you probably won't find yourself using the manual incline that much either.
Manual inclines like this aren't particularly convenient to use and the incline isn't going to change that much between settings, but I guess it's nice to have in case you want to play with it.
Overall, the TR200 comes with a pretty average motor for this price range, but it's able to reach a faster top speed than most.
Features
The XTERRA TR200 comes with the following features:
12 preset workout programs- I think this is a rather generous selection of workouts to choose from for a treadmill in this price range. Definitely a perk for those who tend to get bored easily with their routines.
5.5″ LCD monitor- the monitor is pretty small here, but it's backlit with a blue light for added readability.
Quick touch speed buttons- you can set the speed instantly to 3, 6, or 9 mph with the touch of a button. A nice feature, especially when it comes time for intervals.
Folding frame- the lightweight frame can easily be folded vertically for easy storage.
Grip heart rate monitor- you can track your heart rate with the included grip heart rate monitors on the handles.
Water bottle holders- there's an area for you to store a water bottle or any other small object on each side of the console.
Assembly
The assembly process for the TR200 is an exceptionally straightforward one. Most of this treadmill comes preassembled, so if you consider yourself to be a little "less than handy", don't worry- most of the work has already been done for ya on this one.
When you take this machine out of the box you'll notice that the deck is preassembled and the uprights have even already been attached.
All you're responsible for is unfolding the machine and attaching a few bolts to stabilize.
The console is even already attached to the uprights, minus a few stabilizing bolts.
Overall, putting this treadmill together should be a piece of cake. And given that the entire machine only weighs 99 lb fully assembled, I think a lot of folks will be able to handle this job solo.
I'd expect to spend 30 min or so getting the TR200 up and running.
Warranty
XTERRA backs their TR200 up with the following warranty:
Lifetime frame
1 year motor
90 day parts
90 day labor
I'll say it again- XTERRA offers a great warranty on this treadmill. The lifetime guarantee on the frame is what sets this warranty apart from most other brands.
A year on the motor isn't bad given the price point and 90 days on parts and labor is pretty standard operating procedure.
Although when looking at treadmills this affordable, a warranty isn't a given.
Overall, I think this is a great warranty.
Final Thoughts
XTERRA's TR200 is a small, simple treadmill best suited for smaller users. That said, I think it's easily one of the best treadmills you're gonna find for $500.
The running surface (as small as it is) is actually bigger than most in this category and even though the motor strength is about average, its top speed bests most similarly priced models.
I also like that it comes with 12 built-in workouts and quick touch speed buttons – both of which are features I wouldn't necessarily expect in this price range.
But it's the generous warranty that I think really sets this model apart from the competition.
Overall, if you fit safely in the restrictions of the weight capacity and are looking for an easy to use treadmill for walking and light jogging, I think the TR200 is a great choice.