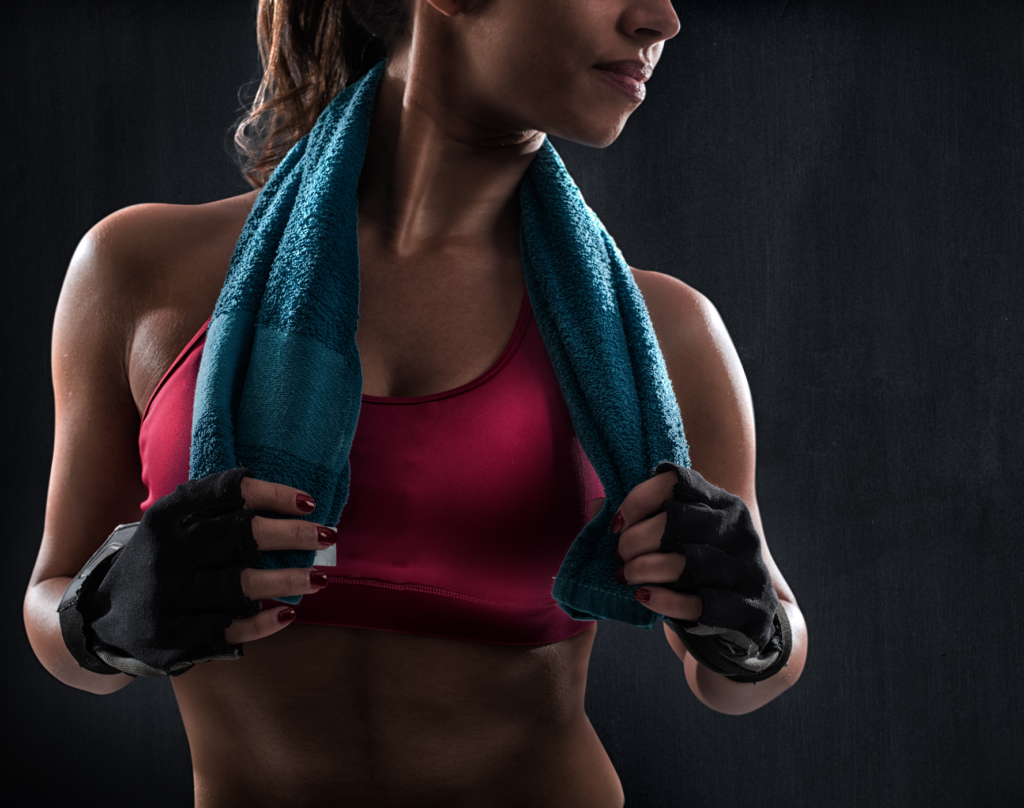 Vertical climber machines can provide a great full body workout. They're also pretty compact, making them an easy choice for home gyms, especially if biking or running isn't your thing. Even though they may all look the same, there are some pretty significant differences between them in terms of quality.
In order to find the best vertical climbers, you need to know what to look for and what to compare between models. This can save you some headache and cash during the process.
This guide will walk you through everything you should know about these machines, including which specs should be considered before purchasing. I've also included quick reviews of my top picks on the market today.
What Is A Vertical Climber?
We should probably make sure we're all talking about the same machines here before we get in too deep. A vertical climber machine is a piece of fitness equipment designed to mimic the movement of climbing a ladder (or a rock wall).
They are relatively small devices with handles for your hands and pedals for your feet. You step on and simply starting moving your hands and feet simultaneously. That's about all there is to it.
Unlike a stair master or stepper, there's an upper body component. And unlike an elliptical machine, the movement is entirely vertical- there's no horizontal component whatsoever.
They say a picture is worth a thousand words, but I'll do ya one better. Here's a QVC video that will show you exactly how a vertical climber works.
Benefits Of A Vertical Climber
First and foremost, using a vertical climber is exercise, which is a benefit in itself. I'm a fan of anything that helps us get up and start moving more. Whether that means walking on a treadmill, jumping on an elliptical, or going for a climb, as long as you are doing some type of exercise on a regular basis, I'm happy.
Ok, now to some of the more specific benefits related to these machines:
Cardiovascular exercise- vertical climbers are designed to get your heart rate up, and they'll do it fast. Working both your arms and legs (and core) simultaneously, it doesn't take long for you to feel the effect. Not only does this burn calories and fat, but it strengthens your heart and can help with things like losing weight, improving blood pressure, and so on
Strengthening exercise- vertical climbers are also good for improving upper and lower body strength, especially the ones with adjustable resistance. Since your arms and legs are pushing against resistance, they can help strengthening pretty much every muscle in your body as well as help you get that toned look.
Compact- vertical climbers don't take up much floor space. A lot of the home models only take up a foot print of about 3′ x 2′. Some of the nicer models are more robust and have a larger frame. But most are foldable and lightweight for easy storage.
Low-impact- since your hands and feet don't leave the pedals, vertical climbing offers a fairly low-impact form of exercise. Probably not quite as gentle as an elliptical, but most healthy individuals should be able to comfortably use one of these machines.
Affordable- last but not least, most home vertical climbers are pretty affordable. Keep in mind you tend to get what you pay for (something to think about if you are choosing one for under $100). That said though, most quality vertical climbers run in the $200 – $400 range. Not bad for fitness equipment.
What To Look For When Comparing Vertical Climbers
Whether you're just starting your search or have already started comparing machines, it's a good idea to have some set criteria to use when assessing these devices. This way you can objectively compare all machines on the same terms.
User reviews are another great source of info, but just keep in mind everybody's experiences are different and quite subjective. Having some good objective data to compare climbers on is the best way to choose the best model.
I suggest you consider the below criteria when looking for a vertical climber:
Weight Capacity
Weight capacity is important for all fitness equipment, but I think it's especially important when it comes to vertical climbers. This is because a lot of these home machines are designed for small users. In fact, most home units have max weight capacities in the 250 lb range.
If you fall within this weight limit, then you're good to go. If not, look for a machine with a higher limit. They're a little harder to find, but there are climbers out there with weight capacities as high as 300 lb (don't worry, they can be found on this list).
Adjustable Resistance
Adjustable resistance can be a helpful tool on your climber because it gives you more opportunity to change the intensity of your workouts. It comes in especially handy if you are looking to take more advantage of the strengthening benefits.
A lot of home climbing machines don't have adjustable resistance. And that's ok, you can still get a good workout on a lot of them. But if you're looking for the best product, I suggest you find one with adjustable resistance levels.
Adjustable Height
Luckily, this feature is fairly common, but not every climber offers it. Having the ability to adjust the height of the handles will improve the odds of you being able to comfortably use the machine.
Regardless of your height, it's a good idea to go with a climber with height adjustability. Especially if you will have multiple users in your home using it.
P.S.- some climbers use height adjustable handles to adjust the resistance- the idea being that increasing your range of motion will increase the difficulty of the movement. This technically makes sense, but I don't really consider this a true "adjustable resistance".
Warranty
The importance of a good warranty isn't unique with vertical climbers. You should always check the warranty for any piece of fitness equipment you're considering. But I make sure and include this point in every buyer's guide I write, because it is really important.
Unfortunately, the warranties on home climbers are pretty limited. A lot of them don't have any warranty. The better ones might offer a year. Either way this is pretty weak, but keep in mind how affordable most of these products are.
The more you pay, the longer warranty you usually get.
The 5 Best Vertical Climber Machines
#1 MaxiClimber XL 1000
MaxiClimber invented the home vertical climber, so it's probably right for them to own the top spot on this list. They currently have 3 versions of their popular climber and the XL 1000 is their highest-end option.
Starting from the beginning, the XL 1000 has a max weight capacity of 300 lb. As mentioned above, this is on the high-end for these machines. Weight capacity is a great indicator of overall quality of build- products with higher weight limits tend to have higher construction quality.
At 300 lb, we would expect the XL to be of quality construction. And compared to the other vertical climbers out there, it seems to be the case.
This climber also comes with adjustable resistance- 12 levels to be exact. The hydraulic resistance is bi-directional too, meaning you get resistance when you push and pull, essentially doubling the intensity of your workout.
I love the fact that this the XL 1000 is height adjustable and able to accommodate users up to 6'6″. Pair this with the 300 lb weight limit and this may be the perfect vertical climber for the larger folks out there.
The MaxiClimber XL only comes with a 1 year warranty. This is really low in the home fitness world, but when compared to other home climbers, it's par for the course. Like I mentioned earlier, a lot of these machines offer no warranty at all.
A few extras include a small digital display, folding frame, and access to the free MaxiClimber fitness app.
Overall, the MaxiClimber XL 1000 is easily the best home vertical climber out there at the moment. With its robust frame and adjustable hydraulic resistance, it's durable enough and strong enough to offer any user as intense a workout as they can handle.

#2 PEXMOR Vertical Climber
The PEXMOR Vertical Climber is one of the best "bang for your buck" machines on this list. At just over $100, this machine comes with a heavy-duty frame and is backed by one of the best warranties of all the climbers. It also comes very highly-rated by users.
This climber does come with height adjustable pedals, with 5 different positions to choose from. This gives you some options to find the most comfortable fit for you or any other family members that might be using this machine.
For such an affordable climber, it has a very heavy-duty frame. With a max weight capacity of 350 lb, it's designed to safely hold larger users as well as the smaller folks out there. It's also foldable for storage and lightweight to move (fully assembled it weighs less than 40 lb).
Like most of the climbers on this list, the PEXMOR doesn't come with adjustable resistance. If you want to adjust your intensity, it's up to you to climber faster or slower.
But what this climber does have is a 2 year warranty. This is 2x as long as any of the MaxiClimber warranties. It also comes with a 60-day money back guarantee. That gives you 2 months to try it out and make up your mind. Don't like it? Send it back.
One thing users point out is that from time to time you'll probably have to oil up the pistons to keep them moving smoothly. Not a huge deal, but a little maintenance you should be aware of.
Overall, if you're looking for a heavy-duty climber that can hold up to bigger users, the PEXMOR is a smart choice. With the warranty and money back guarantee, this climber is a steal at this price.

#3 Merax Vertical Climber
If you're looking to save a couple hundred bucks, you might be interested in the Merax Vertical Climber. At just over $100, this is one of the most affordable climbers on this list. Considering the price, it's very well-built and packing more features than you'd expect.
The feature that stands out the most to me is the well-designed steel frame. The Merax climber is sturdy enough to hold users up to 350 lb. This is a great weight capacity for a vertical climber (or for any home fitness equipment really). Larger users will appreciate the ability to find a climber that can safely hold them.
This climbing machine is height adjustable. With 5 different height levels available, you can set the pedals to which ever level feels the most comfortable for you. User reviews indicate that folks anywhere from 5'3″ to 6′ tall shouldn't have any issues finding a comfortable fit.
I haven't been able to find any warranty information on this climber. Usually when this is the case, it means there is no warranty. But if you are interested in this product, you should probably reach out to the Merax for a concrete answer. Sorry.
The climber also comes with an LCD screen that tracks calories, time, speed, and distance. Nothing fancy, but it'll help you keep track of your goals.
The biggest thing missing on this climber is adjustable resistance. Unlike the MaxiClimber XL, you're stuck with your bodyweight on this one. Not to say that can't be effective.
If you're looking for an affordable, heavy-duty machine, the Merax Vertical Climber is a good bet. This is a great choice for the folks looking for a machine with a higher weight limit.

#4 Best Choice Products 2 in 1 Vertical Climber
Best Choice Products tossed in a little bonus with their 2 in 1 Vertical Climber- they included an exercise bike! Not that this is the nicest bike in the world, but hey, if they want to throw one in with the climber, why not. Besides the addition of the bike, this climber has several other positives going for it.
With a 330 lb weight capacity, this machine is capable of safely holding most users. Not quite as impressive as the Merax climber above, but pretty close.
Oh, and the frame still folds even though there's a bike in the mix. So if space is a concern, you'll still probably be ok here.
Best Choice Products designed the climber with height adjustable arms. They also included a height adjustable seat for the stationary bike. They also designed the handles with dual grips for added customization. Overall, the climber is designed to fit as many people comfortably as possible.
The climbing portion of this dual machine doesn't come with adjustable resistance, which is a bit of a bummer. But the exercise bike does. It comes with 8 levels of resistance that is adjusted with a little dial. The bike also has a small display screen for tracking your stats (on the bike only).
This 2 in 1 climber comes with a 60 day warranty from Best Choice Products. We can all agree this is a pretty weak warranty, but it's better than nothing I guess.
If you're looking for a little extra exercise variety from your climber, this 2 in 1 combo unit is an affordable solution. It's size adjustable and packing a great weight capacity. Overall, a pretty solid climber.
P.S.- if 2 people plan on using this at the same time, make sure the combined user weight is less than 330 lb!

#5 MaxiClimber Classic
Ah, the vertical climber that started it all. It's only right that the original climber makes it onto my list. Even though there are a ton of competitors out there (and MaxiClimber has even upgraded their own original design), the original MaxiClimber Classic is still one of the top climbers out there.
The Classic is a smaller, leaner machine than the XL 1000, that landed the top spot on this list. It's not quite as heavy-duty and it's lacking some of the upgrades, but it still offers a smooth, comfortable experience.
One of the biggest differences between this and the XL is that the Classic climber doesn't come with adjustable resistance. That's also one of the primary reasons the XL was my #1 pick.
The MaxiClimber Classic is height adjustable, with 5 different settings to choose from. This makes it easier to find a comfortable fit.
Another big difference is that the Classic only has a weight capacity of 240 lb. This is significantly lower than the XL and many of the other climbers on this list. This is a lighter weight machine designed for smaller users. If you are a smaller user, and fit well within the weight limitations, you won't have any problems.
This climber also comes with a small digital display that'll show your calories and steps. It also comes mostly assembled- shouldn't take you more than a few minutes to have it ready to go out of the box.
MaxiClimber backs this product with a 1 year warranty. Not a particularly great warranty, but better than a lot of the other climbers out there.
If you're looking for a lightweight climber that is adjustable and comfortable to use, the original MaxiClimber Classic is a good choice. It's not as heavy-duty as the upgraded XL 1000, but it's not as expensive either.

Final Thoughts
Vertical climbers offer a novel form of exercise most of us probably aren't as familiar with. They work well as home fitness machines because they are small and budget friendly. They also offer a great cardiovascular and strengthening workout for pretty much your entire body.
I don't think I mentioned it earlier, but you will get a great core workout on a climber too because your core muscles have to turn on to stabilize your body as your arms and legs are moving simultaneously.
More muscles working at the same time means you burn more calories and fat in less time. Win-win in my book.
MaxiClimber started the whole vertical climber craze, but there are a ton of companies offering them today. When looking for the best one, make sure you consider adjustability (height), weight capacity, and warranty if nothing else.
I chose the MaxiClimber XL as my top pick because it is the only climber with adjustable resistance. That, as well as the adjustability and weight capacity features.
That about does it. I hope you're more knowledgeable about vertical climbers now than you were before reading this article. Now go out there and start climbing!