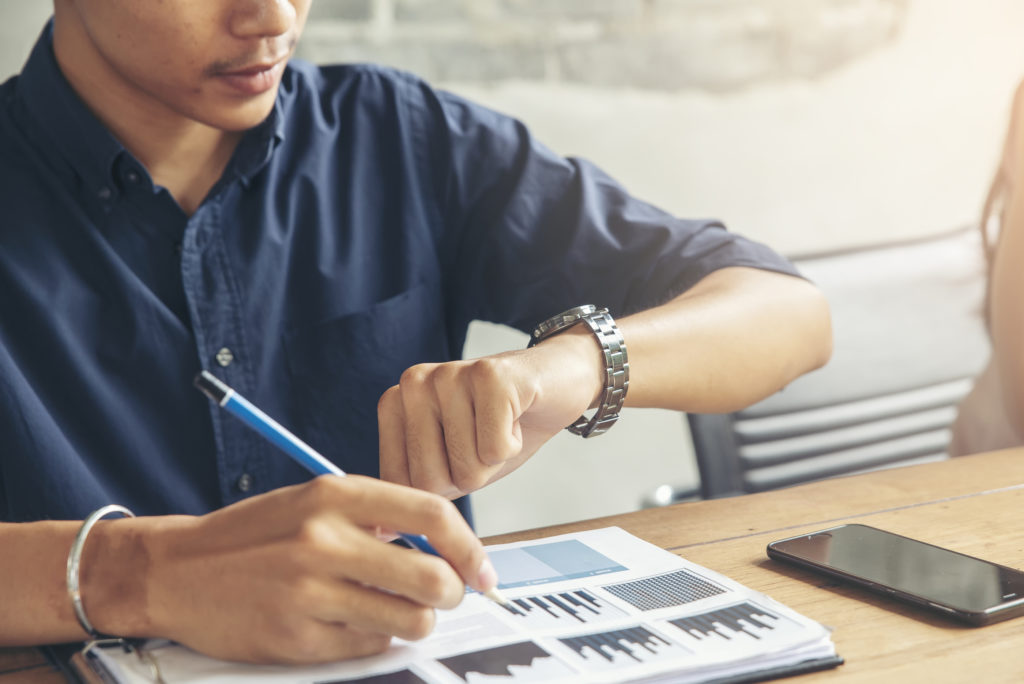 For at-home workers, there are more and more innovative ways these days to help keep you active while getting things done. Take for instance, LifeSpan's Unity Pedal Desk which is designed as a workstation and a cycle trainer all in one.
If you're looking for an easy-to-use, all-in-one desk bike system, the Unity Pedal Desk might just be what you're looking for.
This affordable device comes with everything you need to set up your own active workstation from home.
But before you decide, it's a good idea to do your homework- and that's where we come in.
In this review, I'll go through all the ins and outs of the Unity Pedal Desk so you can determine whether or not it's the right setup for your home.
Let's begin.
The LifeSpan Fitness Unity Pedal Desk
First off, allow me to tell you a bit about its manufacturer, LifeSpan Fitness.
LifeSpan Fitness is a Utah-based fitness company that has been around since the early 2000s. They're known for being quality-rich yet affordable, making them a good option for the bargain hunters.
LifeSpan has several award-winners under their name, with their treadmills garnering most of the attention in the industry.
Their bikes, ellipticals, rowers, and others are just as good, but LifeSpan seems to focus their marketing on their treadmills more so than on their other products.
The other great things about LifeSpan are their amazing warranties and customer support. They offer very generous protection guarantees for their units that are above average than what you'd expect from their respective price ranges.
Folks also love how quickly the team responds with inquiries and issues.
If you're into fancy bells and whistles though, LifeSpan probably isn't the brand for you- their machines are usually pretty simple when it comes to the consoles. 
But if you're into high-performing machines that really do their job in keeping you healthy and active, then LifeSpan is a safe bet.
Now going back to their Unity Pedal Desk. It's an exercise bike and a desktop combo, allowing you to easily integrate more movement into your work routine. 
It's priced at roughly $300, making it a very budget-friendly option.
Let's see how the Unity Pedal Desk fares:
Pros
11 adjustable seat positions

400 lb max user weight capacity

Compact, minimalist desk design

Large desk space

Storage hooks on both desk edges

Self-generating power system

Noiseless operation

9″ oversized pedals

Forward/backward pedaling

2 front-mounted wheels

Easy assembly
Very affordable
Decent warranty
Cons
No adjustable resistance level

No backrest
Seat/Desk Height Adjustability
When picking a desk bike, there should be a set of criteria to compare models against each other. This way, it's easier to see which machines stand out from the rest.
The height adjustability is a good place to start. Your workstation should have an adjustable desk and seat for a customizable fit. 
It's ideal for your ergonomics, so you won't slouch while riding and working. If you're comfortable with your workstation, odds are you'll get more work done as well.
The seat/desk height adjustability is also important if more than one family member will be using the bike.
Most of these desk bikes can safely accommodate people in the 5'1″ to 6'2″ range. Keep in mind that even with an adjustable unit, it still won't be enough for users that are significantly taller than the norm.
The Unity Pedal Desk comes with a contoured seat with a large surface area which is good for an even and precise weight distribution. 
At a normal seat height, it should fit users from 4'6″ to 5'10". But since it comes with 11 adjustable positions, it could accommodate users as tall as 6'6″.
You can sit comfortably on this desk bike and work productively, but things would've been absolutely better if it comes with backrest support. 
LifeSpan's Solo Under Desk Bike has a seat with a backrest which seems ideal for most folks, but it doesn't come with a desk. This is not something you should frown upon though, as you could easily slide it under your regular desk and begin cycling. 
To wrap it up, the Unity Pedal Desk has 11 adjustable seat positions that could make up for its non-adjustable desk height. Users seem to agree that this machine is fairly comfortable to use while working. 
Desk Size
Desk size is another important consideration. I don't know about you, but I prefer my desk spacious. If it's too small, it can be easily cramped and may give me a hard time getting any real work done.
Desks vary greatly in size, and most desk-bike combos have smaller desks. 
Everybody operates with different materials. Some of you may only need a laptop or a computer, while others may need extra space for their ledgers and other documents.
From there, you could get an idea of how big your desk should be. Some units have built-in tablet holders that could come in handy.
If you need a workspace that's large enough to handle a laptop, some documents, and maybe even a potted plant for aesthetics and inspiration, the Unity Pedal Desk is a good choice. 
It has a dimension of 31.5″ W x 23.7″ D, which is pretty large at this price point. Users have nothing but praise for its ample desk space. You could throw in all the miscellaneous items for you to work effectively.
LifeSpan also includes storage hooks on each side of the desk. This gives you additional storage and organizational benefits by allowing you to hang your other necessities like bags.
Overall, I like the roomy desk that comes with the Unity Pedal Desk. It can fit most of your work and study materials. Having everything you need at your desk is great for an increased focus and productivity.
Frame
Of course, frame integrity is an essential spec when considering any piece of equipment. 
A quality frame is ideal for your overall safety. When it's robust, you're safe sitting on the bike. It won't wobble or move around as you cycle, which is also important for laser-focused productivity at work.
There are different ways to size up the frame integrity of a machine. The most objective ways are to check its weight and user weight capacity.
The Unity Pedal Desk weighs 77 lb, which is pretty lightweight when compared to quality, traditional exercise bikes. 
But we're not talking about a traditional exercise bike here.
Its frame is solid with a premium quality steel finish. It can safely hold users weighing up to 400 lb, which is very impressive considering the price range.
It has a compact size of 41″ L x 31.5″ W x 38.5″ H. It's not foldable, but its 2 front-mounted transport wheels give mobility and storage benefits.  
Overall, the Unity Pedal Desk has a surprisingly durable frame that should make you feel safe and comfortable with every ride. Its small footprint makes it a nice consideration if your home office is space challenged. 
Features
In desk bikes, you don't expect a lot of fancy features. Some may have a simple monitor and Bluetooth integration, but I don't think they're necessary.
The goal is to pedal at low intensities for long periods and get some work done. 
The Unity Pedal Desk operates in a self-generating power system. Meaning, you need not plug it in or use batteries to use the bike. You can sit on it comfortably and begin cycling anytime.
Take note that desk-bike combos are meant for light use, so an adjustable resistance isn't often an option. 
The Unity Pedal Desk is designed with a non-adjustable eddy current brake system. Its resistance is preset to the light universal setting. 
It may be difficult to work up a sweat using this machine, but if your intention is to incorporate a bit of movement for hours while at your desk, this is already good enough. 
Pedaling at higher resistance may rob your focus at work too (keep in mind the idea is to actually get some work done while using this device).
One of the good things about this machine is how quietly it operates. You can listen to your work playlist without the fuss or multitask without disturbing others.
The Unity Pedal Desk comes with oversized 9″ pedals for a safe and precise fit. Its pedals are located at the front, which is awesome for a comfortable joint movement. Forward and backward pedaling is supported.
Assembly
The Unity Pedal Desk is easy to assemble, especially since the tools are included.
Expect to receive 2 packages. One is for the bike, and the other is for your desk. They come mostly pre-assembled, so all there's left to do is to attach some parts and find your most comfortable seat height.
Most users were able to finish the task in under 30 minutes.
Warranty
The Unity Pedal Desk comes with the following warranties:
Frame: 3 Years

Parts: 1 Year
Longer warranties are obviously better. Price is a major factor for warranties though, with the more luxurious ones having longer guarantees. 
Desk bikes are relatively cheap (compared to regular home fitness machines) and should keep our wallets happy. But it also means that we should expect shorter warranties.
3 years for frame and 1 year for parts are pretty generous considering how low the price is on this machine. 
Final Thoughts
The Unity Pedal Desk is popular for many reasons but primarily because it comes with a generous desk space and it won't break the bank.
It gives you plenty of room to hold a desktop and documents and its storage hooks on both ends make it a top choice for neat freaks like me.
And while the desk is large, the caveat is that the height is non-adjustable. Luckily, its saddle is and should be able to comfortably most users.
The frame on this unit is lightweight, but surprisingly strong and I think the warranty provided by LifeSpan is quite generous given the cost of this machine.
The only real downside I see is that the resistance isn't adjustable- if you want that feature you may want to check out their C3-DT5 desk bike.
Otherwise, I think the Unity Pedal Desk would be a great option for people looking to add a little extra activity to their workday. This model is compact and affordable enough to work in most homes.