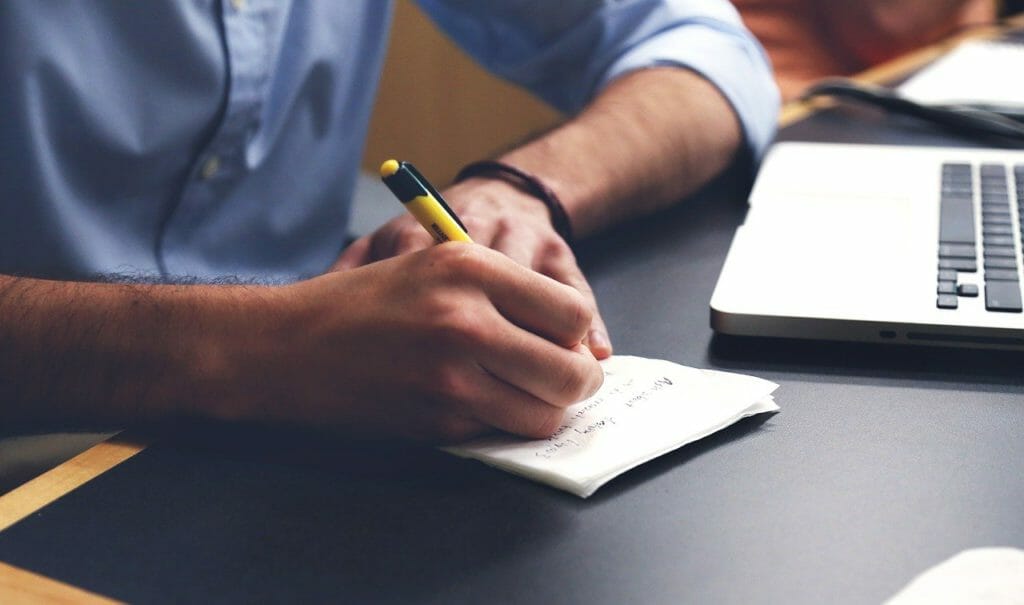 If you're spending most of your day at a desk, trust me…I feel your pain (literally).
The good thing is, sitting while working is a thing of the past with treadmill desks. Now, we can walk and burn calories while hustling and beating deadlines.
LifeSpan Fitness' TR800-DT5 is one of the more popular treadmill desks available. It's compact, has a quiet motor, and a comes with a convenient work surface.
In other words, it has all the basic features you need to stay in shape while getting your word done.
But before buying your first treadmill desk, make sure you've thought through all the issues regarding placement and ergonomics. Otherwise, you may be putting your money down the drain.
If you're new to the world of treadmill desks, then this review should be worth your while. I'll tell you everything you need to know about the TR800-DT5, as well as some factors you need to consider to optimize your treadmill desking experience.
Let's begin.
The LifeSpan Fitness TR800-DT5 Treadmill Desk
One of the selling points of the TR800-DT5 is its manufacturer.
LifeSpan Fitness has been providing quality machines since the early 2000s. They've been rated as the best in class by several fitness websites, magazines, and etc. 
Due to their steadfast reputation in offering premium units for every budget, many people have been interested in their products, especially when they introduced treadmill desks to their lineup.
I've heard many stories about people who bought treadmill desks from newer brands, and oftentimes, they're upset over a lot of issues. Some of these include mechanical and electronic problems and awful customer service experiences. 
Companies like LifeSpan Fitness have had time to evolve their products and work the kinks out. I don't own any of their units (yet), but I've been reviewing the brand's offerings for a while now.
Their large network of happy clients is enough proof of the quality of craftsmanship and service that they deliver.
LifeSpan Fitness has sturdy products. They aren't as fancy-looking as some other brands, but their performance is top of the line. They also have a reputation for excellent customer service.
They're one of the most popular choices for under desk treadmills in terms of both quality and cost. They offer treadmill-only units that are meant to be used with separate standing desks as well as commercial-grade versions that feature electrically-adjusting height treadmill desks.
Prices vary from $599 to $2249 depending on the model.
The TR800-DT5 is an entry-level treadmill desk priced at around $1000, and it comes with the following offerings:
Pros
Compact size

2.0 HP motor

4.0 mph top speed

300 lb weight capacity

Quiet operation

Adjustable desk height

Choice of desk size and color
Choice of max speed
Pre-set usual walking pace

Intelli-Step™

Intelli-Guard™

Bluetooth integration

Good warranty
Cons
Narrow walking surface (18")

3-hr continuous usage limit
Running (Walking) Surface
When talking about standard treadmills, we refer to the available workout space as the running surface. Well, desk treadmills aren't designed for running, they're designed for walking, but the performance spec is still worth considering.
It may not seem that important, but the belt size or running surface is an essential part of treadmill desk safety and comfort. 
Walking on a treadmill desk isn't like walking out in the world. It's a little more challenging and poses ergonomic risks. 
If your walking surface is narrow, you'll have less freedom and you'll need to concentrate more on controlling your gait (which could bring work productivity down).
I doubt many of us want to feel like we're walking on a tight rope while typing up a report.
When choosing a belt size, larger is better because the extra wiggle room will give you more freedom to sway a little without feeling like you're gonna fall of the treadmill.
But since treadmill desks are designed for walking, you don't really need as much length as you do on a running treadmill. 
Most units come with a 16-20" width range, with 20" being preferred. Lengths vary from 40-50" with closer to 50" as the ideal. At these measurements, you can comfortably walk naturally without shortening your stride, especially for taller users.
The TR800-DT5 has a  two-ply running surface that's 18" (W) by 45" (L), which seems decent at this price point, but wider would be nice.
There are more expensive treadmill desks that do offer the full 20″ belt widths for a more spacious feel. 
If you're really interested in a roomier walking track, check out the Unsit Under Desk Treadmill– this bad boy comes with a 30″ wide walking surface.
The TR800-DT5 has a 300 lb maximum user weight capacity, which is pretty normal for most home treadmills (standard or desk style)
Looking at the max weight capacity is a great way to determine the sturdiness of a machine. Treadmills with higher weight limits have a more robust build.
At first glance, I noticed that the website had it listed as having a 200 lb weight capacity, which is crazy low. However, the user manual states a 300 lb weight capacity, which I later confirmed with a sales rep.
Another plus is that the deck on this treadmill is sporting 6 independent compression shocks. It's well-cushioned so using the TR800-DT5 should feel better and softer with every step. It's safer for your joints too.
The TR800-DT5 is a compact under-desk treadmill that measures 65" D x 38"/48″ W, while the desktop measures 38″/48″ W x 29″ D. 
The reduced footprint allows you to fit the unit into areas of limited space while still supplying enough walking track for varying stride lengths.
Its desktop is made of 1″ thick HD Composite Board. It's quite sturdy and can safely hold your laptop or computer.
You can manually adjust its desk from 33.5″ to 52.5″. Whether you're 4'10" or 6'8″, the TR800-DT5 has a work surface that will adjust to the right height.
It also has 2 front-mounted transport wheels for easy mobility.
Overall, the TR800-DT5 has a narrower walking surface which could feel a little tight. Its max weight capacity is pretty standard, but high enough to accommodate most users.
On a bright note, it's compact and could make a great addition to tiny workspaces. Its desk height is adjustable for an ergonomic work/workout station.
Motor
Motor strength is always an important consideration when comparing treadmills. It's measured in horsepower (HP). Higher numbers indicate a stronger motor, and that's exactly what we're hoping for.
But treadmill desks are designed for walking (unless you could run and work at a desk), so you can't expect them to pack quite as much HP as running treadmills.
Walking treadmills usually come with motors in the 1-3 CHP range. 
The TR800-DT5 has a drive motor of 2.0 HP and a top speed of 4.0 MPH. 
Most people use treadmill desks for walking a mile or two, but having the speed variety on the TR800-DT5 is ideal for brisk walking if desired (you may want to take a break from work and go for a faster paced walk).
This treadmill doesn't come with an incline, and I don't see it as a problem. Even ergonomists don't recommend this feature as it takes your body out of a neutral position. This may hurt your back and joints, not to mention making it very difficult to work.
The TR800-DT5 can run for 3 hours straight, an unattractive trait for some, but probably not that much of an issue for most. Its more powerful sister, the TR5000-DT5, can keep pace with you all day.
One of the things I like about the TR800-DT5 is its quiet operation. The motor is almost noiseless so it can't ruin your focus while walking and working on your desk. More importantly, you won't disturb your workmates.
You can take Skype phone calls or listen to your favorite work playlist without interruption. 
Overall, the TR800-DT5 has enough motor power to support 3 hours of continuous walking. Its speed of 0.4 to 4.0 MPH is great for brisk walking. 
Features
The TR800-DT5 is packed with the following features:
Power button: Simply press the button to turn on and off the treadmill.
Console readouts: It's neat-looking and straightforward, showing all of your important progress metrics like distance traveled, calories burned, walking time, and step count. You can also choose your max speed, either 2 or 4 mph and pre-set your normal walking speed for easy start up.
Bluetooth integration: The TR800-DT5 is Bluetooth-enabled so you can wirelessly sync and track your activity data with the LifeSpan app or LifeSpan Fitness Club.
Intelli-Step™: It's like a pedometer that automatically counts your steps as soon as you step into the deck.
Intelli-Guard™: It's a safety feature that automatically pauses the belt 20 seconds after you step off the treadmill deck.
Guard rails: Its rails are made of non-slip plastic for added protection as you workout. More expensive options offer metal railings.
Low step-up: It measures only 6″ high. Even those with knee problems wouldn't have any problem stepping into the deck.
Assembly
Luckily, you won't be troubled by putting together the TR800-DT5 as it comes mostly pre-assembled. The treadmill and desk ship separately.
The base of the TR800-DT5 (the treadmill) is ready to use straight out of the box, it's the desk that requires assembly. 
And that really just consists of attaching the desktop to the adjustable legs. There are a few wire connections that need to be made in order for the console to connect with the treadmill.
Overall through, LifeSpan has included a pretty straightforward assembly guide. The entire process shouldn't take you more than 30 minutes or so.
Warranty
LifeSpan Fitness protects its TR800-DT5 with the following warranty:
Frame: Lifetime

Motor: 3 Years

Parts: 1 Year

Labor: 1 Year
I like machines with lifetime warranties, so this scores highly for me. 
The TR800-DT5 has one of the best warranties you'll find on a desk treadmill in this price range. The parts warranty could be a little longer, but given the price, this is a minor offense.
A year on labor is pretty standard, regardless of price range.
Overall, a nice guarantee on this treadmill.
Final Thoughts
The LifeSpan Fitness TR800-DT5 is a budget friendly under desk treadmill that's packing a lot of great features for its price range. It's ideal for entry-level users who want to hit the target 10,000 steps daily to achieve health benefits.
It's compact in size, motorized, and shows all your important progress metrics. It doesn't attach to the desk so it's very portable (and also means you don't have to use the desk that it comes with).
Plus, it has a small footprint so it won't take up a ton of space in your workstation.
It has all the basic features to help you stay fit during work and eliminate the hassle of going to the gym after a long, hard day. Its small deck size and usage limit may be unattractive to larger users or people looking for more continuous use.
Overall though, the TR800-DT5 is a great choice for those looking for an affordable under desk treadmill.