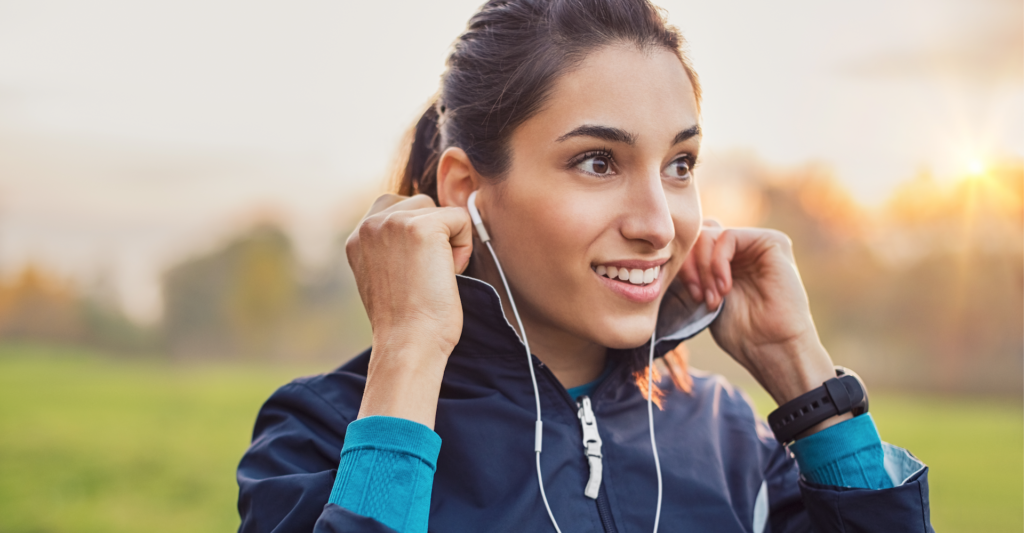 The ACIL H1 Wireless Headphones offer an affordable alternative for folks looking for the convenience of bluetooth earbuds but aren't looking to drop hundreds of bucks in the process. These budget friendly headphones offer many of the same high-end features  you'd expect from more expensive options, including: water/sweat resistance, long battery life, and adjustable ear tips.
This sounds good on paper, but can a pair of budget headphones really provide quality sound?
Luckily, I can answer that question. I recently got my hands on a pair of these bad boys and I've had a chance to take them for a test drive.
Disclaimer: I was given a free pair of these headphones by ACIL for review. The following review is based solely on my firsthand experience with them, I'm not being compensated in any other way by ACIL.
ACIL H1 Wireless Headphones
I'm gonna be honest, when I first saw the H1 headphones, I wasn't expecting much. They aren't the most cosmetically appealing headphones I've ever seen. I actually thought they were kinda goofy looking with the asymmetrical design.
When I opened the box, I was pleasantly surprised at how organized the packaging was. The headphones, charger cable, and extra tips were all neatly packed in place. Reminded me a little of how Apple packs their products.
The owner's guide walked me through how to start them up, charge them, and sync them up with my phone. I was listening to Spotify after about 10 minutes, but more on that in a little bit. Let's start with the features and specs:
Bluetooth
In order to make these headphones wireless, there's got to be a way to connect them to your music source- that would be bluetooth.
The H1 headphones can connect to your devices up to 33 feet away. Syncing the headphones to my phone was really easy. All you have to do is hold the button down on the little controller for 4 seconds, and it enters pairing mode. Simply connect from your device and you're ready to go.
I was excited to find out that I could also connect them to my Peloton bike. This came in really handy the other afternoon when I was riding any my daughter was watching Miraculous Lady Bug. These H1's also cost half the price of the headphones Peloton offers on their website.
ACIL states in their owner's manual that you can connect these to 2 devices at the same time. I haven't tried that yet.
Noise Cancelling
ACIL mentions that the H1's are "noise cancelling", but if you notice, they chose their words carefully. This is because as far as I can tell, there is no noise cancelling technology being used here. Instead, they mechanically "cancel" noise by fitting snuggly in your ear.
Kind of like how ear plugs are noise cancelling.
So just to clarify, there is no noise canceling technology with the H1 headphones. This isn't too surprising though, considering the price.
Battery
These headphones have at least an 11 hr battery life. They can also survive on stand-by mode (when you aren't using them) for up to 10 days.
The battery is charged using an included USB cord that connects to one of the little controllers on the cord. It takes about 2 hrs for the battery to fully charge. A cool feature ACIL included: a voice prompt tells you your battery level when you turn them on.
I've used mine several times on a partial charge and it's still going strong.
Headphone Tips
I've never used a pair of earbuds before that came with replaceable tips. These liquid silicone tips come in 4 different sizes to ensure a comfortable fit, regardless of the size of your ears.
I prefer the smallest ones, maybe I have really small ears.
Having the ability to take the earbud tips off makes it easy to clean them too.
At first, I was fumbling around with them trying to figure out how they sit in my ear. Once I got them oriented correctly, they fit snug and comfortably. Even during exercise, they didn't jostle around too much.
Sweat/Water Resistant
The H1 headphones are also sweat and water resistant. This means you can get as sweaty as you want (or run in the rain) without damaging the hardware.
I don't run much (and never run in the rain), but I do work up quite a sweat on my indoor cycle. These headphones held up fine, no issues. Even when sweaty, the earbud tips remained snuggly in my ears.
I also like that the earbuds have a magnetic back on them, giving you the ability to snap them together and wear like a necklace when not in use. This comes in handy if you want to take them out of your ears, but don't want to take them completely off (in case you'll be listening again soon).
Controller
Looking at the image above, you'll notice that there are 2 little elongated boxes in the middle of each cord. One of these acts as your controller during use. You can change the volume, start and stop the music, and change tracks from this tiny controller.
With the built-in mic, you can also accept phone calls if you are connected to your phone. You can even reject calls and redial directly from the headphones if you want to (I haven't).
The controller is easy to use with music though. I've had no problems adjusting the volume and choosing tracks during a workout.
Warranty
According to my owner's guide (and the ACIL website), there is a 1-year warranty on these headphones. They also offer a 30-day money back guarantee for any reason if you're unsatisfied.
I think this is a fair warranty considering the price.
FYI- on Amazon, they say there is a 2-year warranty. Again, the manual that comes with them says 1 year, so I'm going by that. Amazon is often inaccurate with their warranty info unfortunately.
PS- I've read other user reviews that mentioned having problems with customer service. I personally have not had to contact them, but they are only contactable through email. The user that had the issue stated customer service was hard to reach and they weren't answering his emails.
But How Do They Sound?
Ok, I know this is really the most important aspect. These headphones function well and they look good on paper, but how do they sound?
Long-story-short: pretty good.
And honestly, better than I was expecting considering the price.
I'm no audiophile. I can't give any in-depth explanation about the tech being used to deliver the sound and I have no idea what "armature drivers" are.
All I know is that my music sounded pretty good coming out of these headphones. Ok, maybe I can do a little better than that.
The sound coming out is very clear and I haven't had any problems with distortion. Volume isn't any issue, they have enough power to get as loud as I can handle and then some.
The high notes are pure and clear. The bass is ok, not great. If I had to pick something to complain about, it would be that the low sounds could be a little deeper.
For comparison's sake, I listened to the same song switching between the H1's and the Apple AirPods. I'm going to be honest, the AirPods sounded better. They had a deeper, richer sound, especially on the low beats.
I'm not surprised by this- the H1's cost a fraction of what the AirPods do. Although the AirPods sounded better to me, it wasn't a complete blow out. I would say the H1's can definitely hold their ground with more expensive earbuds.
Overall, in terms of sound quality, I'm pleased.
Final Thoughts
The ACIL H1 Wireless Headphones are surprisingly effective considering how affordable they are. The bluetooth technology works great, making it easy to sync up with your equipment. The controller features are convenient, making it easy to switch songs and adjust volume during use.
I've been pleased with the sound quality too. They don't provide the richest sound I've ever heard, but it's clear and without distortion. For the price, I don't expect any more.
I plan on continuing to use mine when I cycle. It's nice not having to charge them after every use and I'm glad I didn't have to drop $150 on a pair.
Overall, if you're looking for an affordable pair of bluetooth earbuds, the H1 Wireless Headphones are a good buy.