With school ending and relaxing vacations on the horizon, a lot of folks aren't necessarily thinking about investing in home fitness equipment during the summer months.
But between Memorial Day, the 4th of July, and Labor Day, you can get some great deals during this time of year.
Fitness brands realize this is one of their slowest periods, so you'll often see price cuts and deals during these summer months.
So, if you're thinking about expanding your home gym, you might wanna check out what your favorite brands are doing throughout the summer.
Here's a quick list of some of the best fitness deals going on at the moment!
NordicTrack
NordicTrack is offering $100 – $200 off some of their most popular cardio equipment, but they'e also having closeout deals for a lot of their older models.
And if you're cool with a smaller console, you can get a great deal on their closeout sales because a lot of the performance specs are identical.
ProForm
ProForm's sales are similar to NordicTrack – nothing crazy, but still a few hundred bucks off some of their top selling cardio machines.
Definitely worth checking out if you've had your eye on any of their products.
Hydrow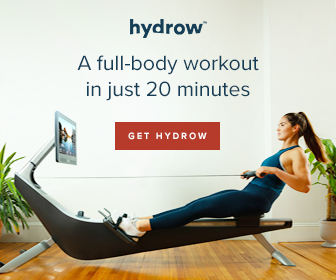 Hydrow is having a great deal for Memorial Day, offering up to $650 off their Hydrow Rower!
The amount of discount ranges depending on which package you go with and you end up saving more with the rower plus the 3-year membership.
But you can still save $500 on the rower itself.
Force USA
Force is a top supplier of all-in-one home gym systems and they have a large lineup of machines to choose from.
You can choose between gyms that include a Smith machine, ones that don't, and pretty much every accessory and attachment you can think of.
This Memorial Day, they're offering up to $1000 off certain gyms as well as free shipping on just about everything.
Great products and some great deals!
Life Fitness
The premiere home/commercial fitness brand is cutting 20% a large chunk of their cardio lineup, which equates to hundreds of dollars of savings off these elite machines.
And with an extensive lineup of outlook machines to check out as well, now's a time to save some big cash with this brand.

Matrix Fitness
Matrix is another premiere fitness brand with really nice cardio machines to choose from.
This season, it looks like their treadmills are on sale and you can easily save a few hundred bucks, depending on what model you're going for.
These are some of the best iFit compatible treadmills on the market too.
Horizon Fitness
Horizon's a great brand for affordable cardio machines to begin with, but during Memorial Day, some of their bikes, ellipticals, and treadmills will be even cheaper.
You can expect up to a couple hundred bucks off select models.
Sole Fitness
Sole isn't really having any specific Memorial Day sales at the moment, but I wanted to include them because they're having some great deals on their 2020 models.
They've recently upgraded pretty much all their cardio machines, which means they need to get rid of their older models.
And that means big savings for the folks who don't mind an outdated console.