Christmas is upon us. If you are running a little behind with your shopping, don't fret, I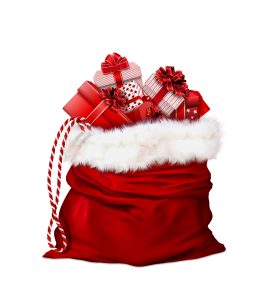 got ya covered. Here are the best Christmas gifts for 2017- these gifts are guaranteed to please all the fitness enthusiasts on your list!
The Best Christmas Gifts For 2017
I know, Christmas shopping can be kind of a drag. For me, every year is a little different. Some years I am full of ideas and can't wait to start shopping. I know exactly what everyone is getting and I have everything wrapped and under the tree 2 weeks before the big day.
Other years I find myself struggling. Procrastinating and waiting for the perfect gifts to present themselves to me. Well, I'm not ashamed to admit that this year is one of those years.
If you are struggling this year, as I am, I think I can help. Instead of going to Pottery Barn and picking up the first pillow or blanket you see, dig a little deeper. Step up your gift-giving game this year and give the gift of fitness! (Wow, that sounds pretty good, can I patent that phrase?)
I put together a list of some awesome fitness related gift ideas for ya. I hope this helps. These gifts would be perfect for anyone who is already exercising regularly or who is planning to and just needs a little nudge to get things started. All of these items would be a great addition to a friend's or family member's home gym.
Why 12? Because there are 12 days of Christmas, duh! I have no idea why there are 12 days of Christmas, but hey, it's a nice round number, works for me…
#1 The Fitbit Ionic
Fitbit's latest product, the Ionic, is their most sophisticated tracker to date. It's also a smartwatch. With
personal coaching, music storage, GPS, bill pay and, oh yeah, the ability to track EVERY activity imaginable , the Ionic is a guaranteed home run.
Did I mention it even tracks swimming? Yeah, that's right! For a more thorough review, click here.
Click here for best price on Amazon!
---
#2 TRX Home 2 System
TRX, the most portable home gym on the planet! This suspension system gives you everything you need to 
get in the best shape of your life. A simple system-just a strap, your body weight, and your imagination (don't worry if you are lacking in the imagination department, TRX offers plenty of examples).
Don't be confused though, the workouts are far from simple. The new Home 2 system offers upgraded straps and adjustable handles to improve comfort, flexibility, and durability.
Click image to see best price!
---
#3 MamaRoo Yoga Mat

Perfect for the yoga lover in your family, this yoga mat from MamaRoo is eco-friendly and machine washable. This mat is reversible, with rubber on one side and microfiber on the other- perfect for those sweaty, hot yoga sessions…no towel necessary! The mat also has a non-slip surface that will keep you from sliding around as you sweat.
Also comes with carrying strap to easily pack up and carry with you…not to mention the sweet design!
Click here for best price on Amazon!
---
#4 Weight Lifting Gloves

Not as flashy as a brand new Fitbit, but I understand not everyone on your list is worthy of a smartwatch. Although it's not that flashy, a good pair of lifting gloves is essential for anyone hitting the weights. Protects your hands from calluses and drying out, keeps everything more comfortable. This pair from RIMSports is a nice durable product that has plenty of color options… to add a little flash anyway.
Click here for best price on Amazon!
---
#5 Bowflex SelectTech Adjustable Dumbbells

These dumbbells have been around for a long time and are still very popular. This set of adjustable dumbbells allows you to select your weight, anywhere from 5 to 52.5 lb. This set of dumbbells is perfect for a home gym, the ultimate space saver! A full set of dumbbells (15 to be exact) in the space of 2 dumbbells…amazing!
Highly rated and durable, this is a great gift for anyone starting their home gym. My father-in-law has had a set for years and they still work great.
Click here for best price on Amazon!
---
#6 Bluetooth Smart Body Fat Scale

An affordable smart scale that will help you keep track of all your health data, including: weight, BMI, body fat percentage, lean mass, water weight, and bone weight. Comes with a free app to help track all your info and let you see your progress toward your goals in real time.
At about half the price of the upcoming Fitbit Aria 2
, this scale by Weight Gurus will be an appreciated addition to anyone interested in tracking their health stats.
Click here for best price on Amazon!
---
#7 Jabra Elite Sport True Wireless Fitness Earbuds

Kinda like the Fitbit for your ears. These wireless earbuds track HR and activity and transfer directly to it's app on your smartphone. Not only do these earbuds track your fitness, but they are water proof (which means you can listen to music while you swim, now that's cool). These chargeable buds have a 3 hr battery life and pack some serious sound!
Click here for best price on Amazon!
---
#8 Reehut 2-1 Foam Roller

Everybody should have a foam roller…no seriously…I'm a physical therapist…everyone needs this. Foam rollers have become a huge craze in the fitness and rehab worlds for good reason- they work! Stretch and loosen tight muscles and mobilize stiff joints by yourself with a nice foam roller. Perfect for the home gym or when going on the road.
This set is nice because it comes with a grooved roller and a smooth roller, as well as an instruction booklet for guidance on targeting specific muscles.
These will help you recover faster and reduce chance of injury!
Click here for best price on Amazon!
---
#9 Sunny Health & Fitness Pro Indoor Cycle

One of the highest quality, affordable spin bikes I've come across, the Sunny Health and Fitness bike is no joke. This bike sports a 40 lb flywheel which is pretty unheard-of in this price range. This means smoother, more realistic rides for the users. A heavy-duty frame and 275 lb max user weight make this bike a great gift for anyone trying to get in better shape (or stay in better shape).
Click here for best price on Amazon!
---
#10 Simple Modern Wave Water Bottle

Staying hydrated has never been so fashionable! These vacuum insulated, stainless steel water bottles will keep your liquids cold (or hot) for hours without sweating. With 4 sizes and 40 colors, this gift is guaranteed to please!
P.S. The 25 oz. Wave can hold an entire bottle of wine… I won't tell if you don't…
Click here for best price on Amazon!
---
#11 UB Super Protein Superfood Nutritional Shake

This all natural, vegan protein shake is the perfect gift for anyone looking to improve nutrition. Completely plant based, this nutritional shake is made of over 14 super foods and contains a completely whole food derived multivitamin, as well as probiotics to aid proper digestion.
This shake will not only drastically improve your overall nutrition and energy levels, but tastes great too. For a more thorough review, click here.
Click here for best price on Amazon!
---
#12 WOD Speed Jump Rope

Jump ropes are great: they are portable, take up no space, and offer one heck of a workout. The WOD speed rope is awesome because it is fast, comfortable, and adjustable. It comes with a bonus rope and a carrying bag for travel. This makes a great gift idea for adults and children that won't break the bank.
Click here for best price on Amazon!
---
Happy Shopping!
There ya have it, 12 of the best Christmas gifts for 2017. This list has something for all the fitness enthusiasts in your life. From brand new fitness trackers to water bottles and protein supplements, this list will become your best friend this holiday season.
I hope you found this list helpful…oh wait, I almost forgot…what about the stockings?!?!
Bonus: 5 Awesome Stocking Stuffer Ideas!
Fitbit Bands– if your loved one already has a Fitbit, why not toss an extra band or two in their stocking?
Protein Bars- nutritious, delicious, healthy
Ear Buds- everyone loves music while exercising, check these out for a popular choice
Touch Screen Gloves– keep those hands warm while running or walking outside this winter
Arm Band for MP3 player- these come in handy, get that phone out of your pocket and on your arm!
When In Doubt…
Happy Holidays!