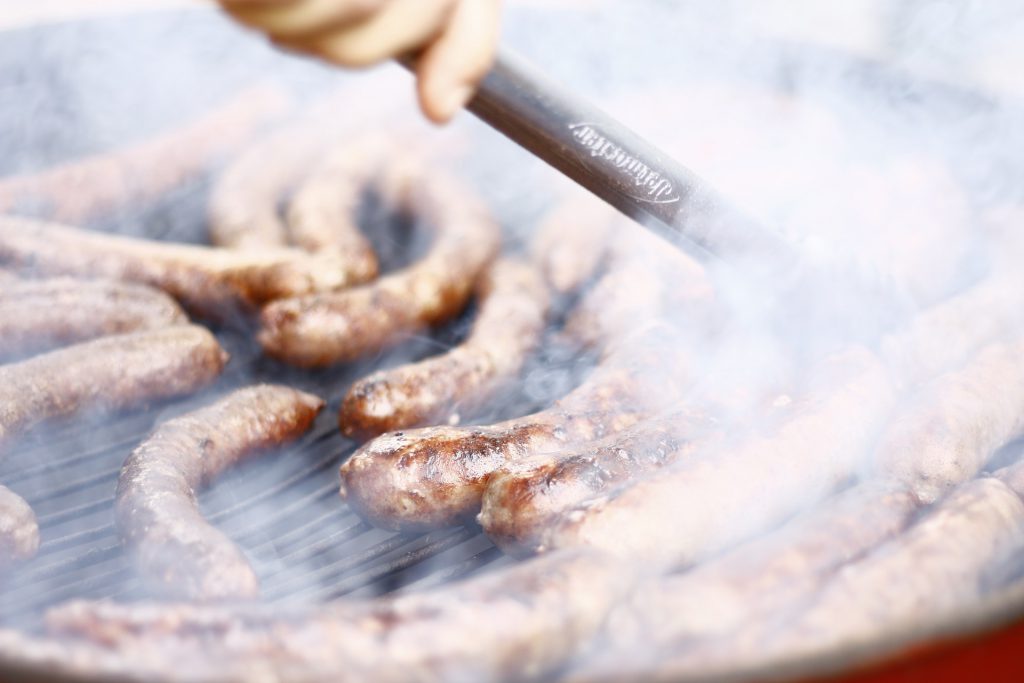 Let's face it, Summer is tough.  It's warm, the pool is open, and there are numerous outside activities involving social eating and drinking.  Doesn't sound that bad actually, but we are supposed to find a way to keep our beach bodies ready at all times while indulging in all of these backyard bbq's. With the fourth of July coming up, I immediately think of burgers and dogs cooking on the grill…a cooler full of ice-cold beers…maybe an ice cream cone…
All great stuff in moderation, but weekend after weekend of eating this good stuff can take a toll on reaching fitness goals. A big part of seeing the gains you are making in the gym is eating a clean diet. And lets be honest, last time I checked burgers and hot dogs were not on the list (one day maybe, one can dream…).
The problem with eating healthy is that it can be so boring.  Grilled chicken breast (especially at a cookout) is boring, sorry I said it.  I used to grill chicken breasts all the time in an effort to eat healthier, trying ways to add some flavor with different dry rubs or marinades, some better than the other. I was still usually pretty unimpressed with the end result.
Not to mention how dry chicken breast becomes when over cooked.  Not that I'm a great cook or anything, but I like to think I know my way around a grill and I still struggle to get a moist, juicy chicken breast off the grill. That's where healthy chicken thigh recipes come in!
Try Chicken Thighs!
Trust me, once you switch you will never go back.  The thigh has more flavor, its cheaper, and it's easier to cook. Nutritionally speaking the difference is minimal, especially if you are using skinless boneless chicken thighs, which I prefer.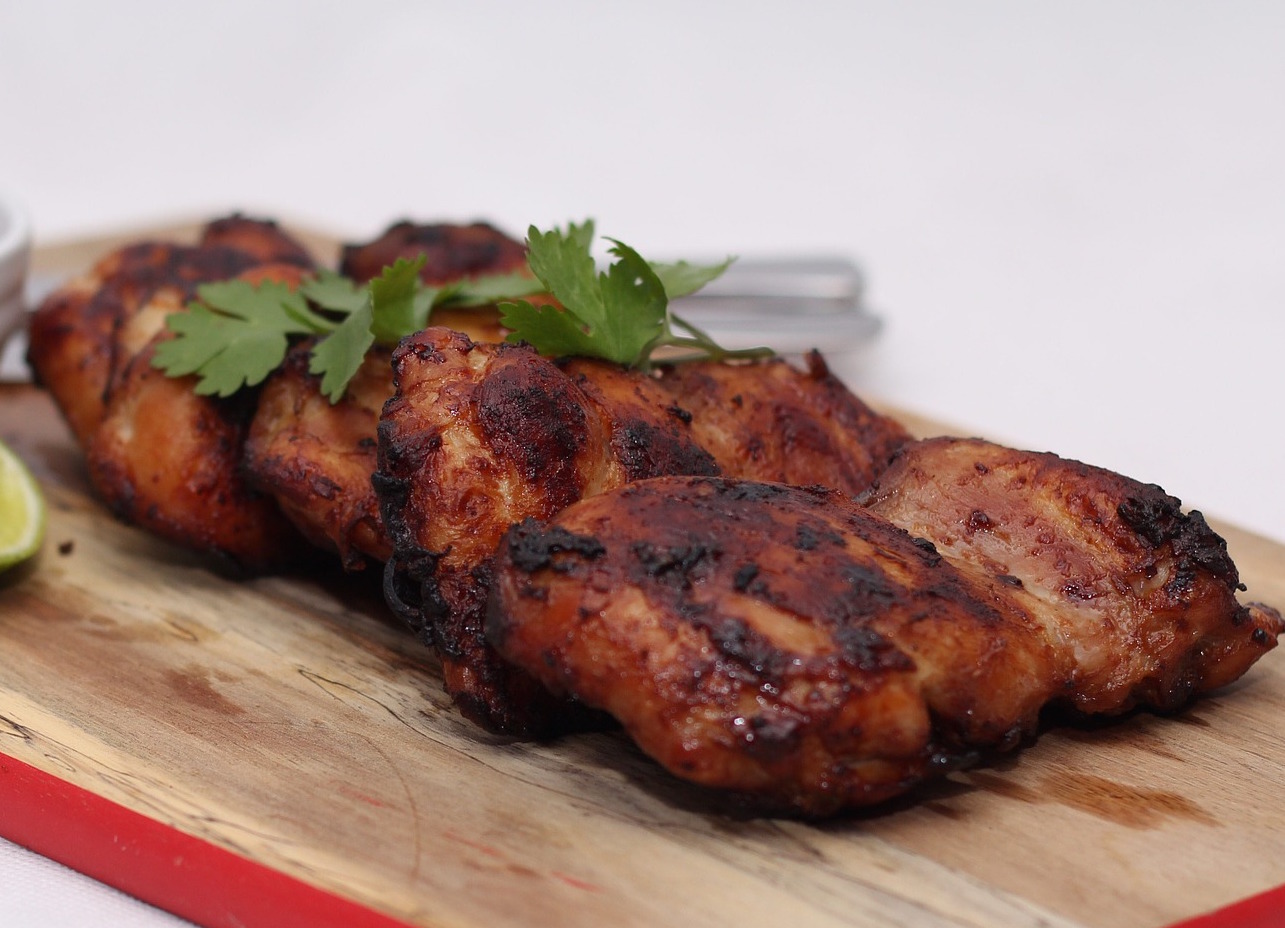 According to the National Chicken Council, the following values are for roasted meat:
Chicken Breast (3.5oz serving): Calories: 165  Protein: 31g  Fat: 3.6g
Chicken Thigh (skinless): Calories: 209  Protein: 26g  Fat: 10.9g
So, a little more total fat, but that's ok if you're taking it easy on the carb-heavy sides.
Switch Up Your BBQ With These Chicken Thigh Recipes
Grilled Rosemary Chicken Thighs
Ingredients: 1 glove garlic minced; 1 tbsp olive oil; 2 tbsp Dijon mustard; 2 tbsp honey; 1 tsp salt; 1/2 tsp pepper; 1 tsp fresh chopped rosemary; 1.5lb chicken thighs; lemon.
Combine ingredients in a bowl or zip lock bag, add chicken and marinate for a few hrs. Heat grill to medium-high. Grill 5-7 min each side (internal temp at least 165). Remove chicken and squeeze lemon juice over, cover and let rest. Enjoy.
---
Grilled Honey-Glazed Chicken Thighs
Ingredients: 1/4 cup honey; 2 tbsp soy sauce; 2 gloves garlic, minced; 1 lb chicken thighs;2 tbsp olive oil; salt and pepper.
Brush chicken with oil, sprinkle with salt and pepper. Combine honey, soy sauce and garlic. Add chicken to medium-high heat grill, cook until internal temp at least 165 (8-12 min). Brush chicken with honey sauce last 2 minutes of cooking.
---
Super Easy Chicken
While grill is heating up to medium-high temp (~400-450 deg), apply dry rub to boneless skinless chicken thighs consisting of salt, pepper, garlic, red pepper, paprika. Cook until internal thermometer reads at least 165. As chicken is finishing, brush on your favorite bbq sauce.
---
Let me know how you like these and feel free to hit me up with any of your favorite healthy chicken thigh recipes!